Occupiers' responsibility: are you liable for personal injury suffered on your premises?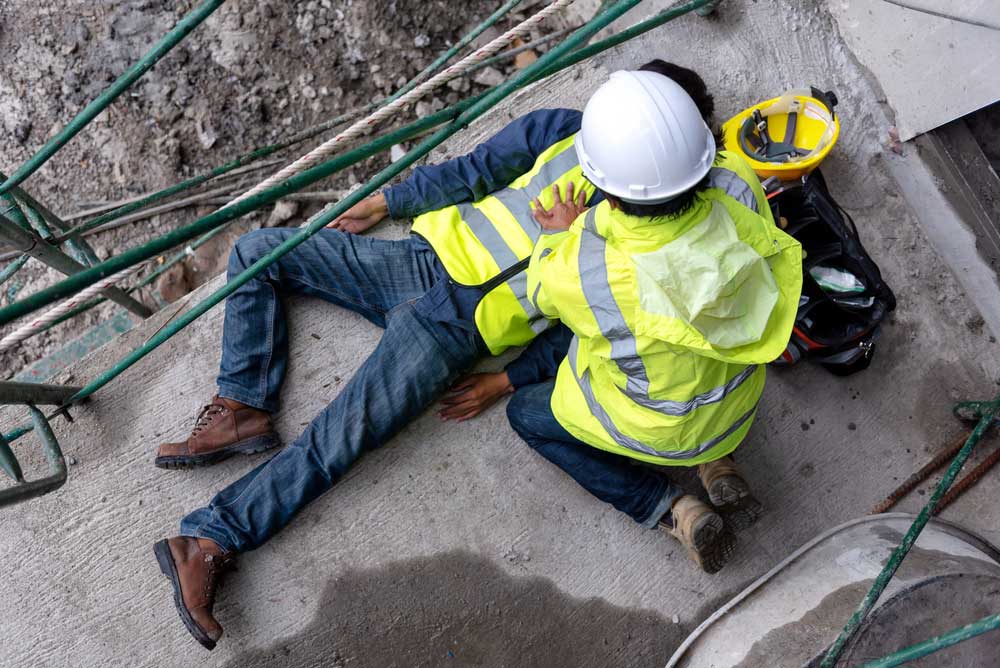 Background
Moreira, a labourer, suffered a severe head injury when he fell from an unguarded section of a mezzanine whilst working at the premises of Prolakeballs.
Prolakeballs, a lake golf ball supplier, appointed Moran, a self-employed joiner and builder, to construct a mezzanine office at their rented premises. Moran was assisted by Ors, who further engaged Moreira to work on the project.
On the day of the incident, Moran, Ors and Moreira were preparing to board up the mezzanine office. To do this, they had to transfer MDF boards from ground level to the mezzanine.
Moran and Ors decided to remove a guardrail between the guarded and unguarded section of the mezzanine so that they could unload and stack the boards on the unguarded section. To manoeuvre the boards, Moreira had to take the full weight, whilst Ors slid individual boards out from against the wall they had been resting on. Moreira was unable to handle the weight and fell from the edge of the unguarded section onto the concrete floor below and suffered a severe head injury. An employee of Prolakeballs witnessed the accident.
A director of Prolakeballs had been on the premises that morning and at times had been in the main floor area at ground level.  He confirmed that he had not seen the process of passing of the boards up to the mezzanine. When asked, he confirmed that he had control over where the men worked but not how the work was done, as that would have equated to supervision. He did accept that he could have stopped them if he's witnessed dangerous working practices.
Judgment
One July 1 2021, High Court judge, Mr David Allan QC, found that Moran and Ors were in breach of their duty of care to Moreira. Their decision to work on the unguarded section of mezzanine meant they failed to provide a safe place of work and a safe system of work. He found them guilty of negligence. A barrier should have been constructed before carrying out any works on that section.
Turning to the director, the judge accepted that he was unaware of an intention to remove the guardrail, which had been removed without his knowledge. He had no previous construction experience and it appeared to the director that Moran was a reasonably competent contractor.
The judge emphasised that, even if the director had seen the MDF boards being transferred to the unguarded mezzanine, the director "had entrusted the work to what he understood to be experienced workmen. Section 2(3)(b) of the 1957 Occupiers Liability Act provides that an occupier may expect that a person in the exercise of his calling will appreciate and guard against any special risks ordinarily incident to it so far as the occupier leaves him free to do so. [The director] had no knowledge of construction work nor did [Prolakeballs' worker], who did witness what the men were doing. They were entitled to take the view that these were skilled workmen who would guard against obvious risks."
The judge also considered circumstances in which an occupier may be liable. He stated that this might arise "where the occupier is a substantial enterprise with a full-time safety officer who performs a role supervising work being carried out on the premises by independent contractors." He distinguished this from the present case by stating that there could be no liability on Prolakeballs for the accident as "[Prolakeballs] was a small enterprise with two full-time employees, one of whom was [the director], and a few part-time employees. None of [Prolakeballs'] workers had any expert knowledge of joinery or construction work. If one asks the question whether in these circumstances [Prolakeballs] owed a duty of care to [the claimant] to recognise that the place and system of work were unsafe, the answer must be no."
Comment
This judgment provides that, where small business owners, with no construction knowledge or experience engage independent contractors that they believe to be reasonably competent, they are not under a duty to supervise such contractors in completing works on their premises. However, it has been made clear that larger businesses and those who have expert knowledge of the works being undertaken are likely to remain under the duty to supervise or to employ a competent person to supervise the works. This judgment will provide some relief to small business owners and their insurers.
For more specialist legal advice please get in touch with Lucilla Waugh on 0191 211 7984 or email [email protected]