What you need to know about registering higher risk buildings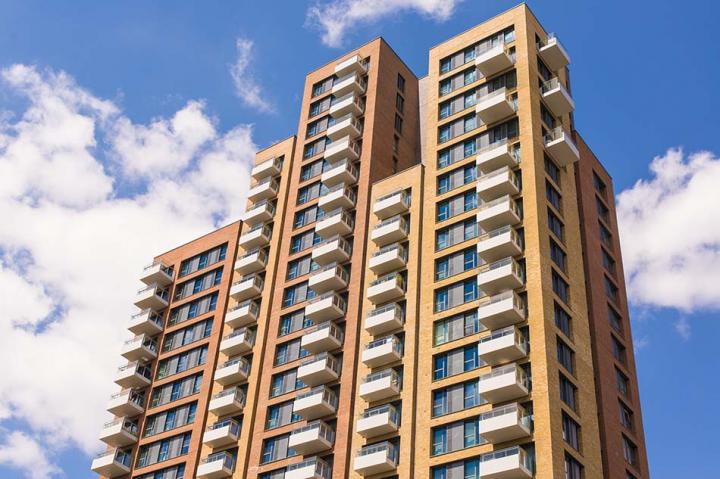 The Building Safety Act 2022 has been updated; the Building Safety (Registration of Higher-Risk Buildings and Review of Decisions) (England) Regulations 2023 (the Registration Regulations) came into force on 6 April 2023.
Charlotte Dickinson, solicitor in our real estate dispute resolution team, summarises the new changes and how this might affect you.
What are the Regulations?
These require all existing occupied Higher Risk Buildings (HRBs) to be registered on a new register set up by the Building Safety Regulator before 1 October 2023.
It will be a criminal offence to allow anyone to occupy an HRB if it has not been registered by this date.
Any HRBs built after 1 October 2023 must have a relevant completion certificate or final notice and they must be registered before residents can occupy them.
What is a Higher Risk Building?
A Higher Risk Building is a building that is:
At least 18 metres in height or has at least seven storeys; and
Contains at least two residential units.
But there are some exclusions, namely:
Care homes;
Hospitals;
Secure residential institutions;
Hotels; and
Military premises.
The rationale behind the exclusions is that they are already governed by alternative fire safety legislation order. They are generally staffed 24 hours per day and have multiple routes of escape, signage and emergency lighting, etc.
The government has noted that around 12,500 existing buildings will fall within the definition of HRBs and therefore be subject to the in-occupation regime.
They estimate, on average, a further 490 buildings meeting this definition will be constructed each year. Therefore, these new buildings will be subject to the new regime for design and construction.
Who is responsible for registration?
The Principal Accountable Person (PAP) must register the HRB. An accountable person is an individual or organisation that owns or has a legal obligation to repair any common parts of the building.
When there are multiple accountable persons, then whoever owns or has a legal obligation to repair the structure and exterior of the building is the Principal Accountable Person.
Registration process
Registration of an HRB is done electronically on the government website. There is a registration fee of £251 payable per building.
Specific details of the building, its structure and fire safety plan, and details of the PAP will also be required.
If you have any queries or concerns about how this might affect you, please don't hesitate to contact Charlotte using [email protected] or 0191 211 7989.
Frequently Asked Questions
What is the Building Safety Act?
The Act was introduced to try to combat the fundamental fire safety issues brought to the fore by the Grenfell Tower disaster in 2017. The Act came into force in April 2022.