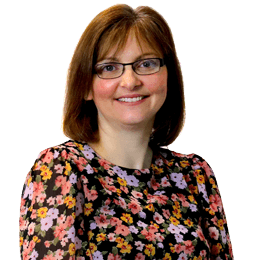 Joanne Davison
Partner
|

Education and Charities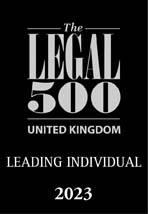 About Joanne
Recognised by Legal 500 UK as a Leading Individual, Joanne is a governance, charity and education specialist with over 17 years' experience.
Joanne is regarded as an expert in the field and her proactive, knowledgeable and friendly approach has led her to be a trusted adviser for many of the firm's education clients.
Her clients include maintained schools, academy trusts, Further and Higher Education establishments, charities and social enterprises.
"Joanne Davison is the consummate professional. Joanne's warmth of personality, tied to her passion to provide excellence, makes her a superb fit in the education sector."
Charities & Social Enterprise
As well as being an experienced charity lawyer, Joanne acts as a trustee for two local charities, giving her invaluable practical and strategic insight into how such organisations operate.
Joanne has a strong understanding of the issues that charities face and provides support on due diligence, negotiating transfer documentation, and advising as to process and dealing with complex governance issues. She also provides advice to a range of organisations on corporate restructuring and achieving charitable status.
Joanne regularly provides bespoke training on governance issues, as well as the implications of the Charities Act 2011 and the Companies Act 2006.
Muckle's specialist expertise is reflected in the team's client roster, which includes advising education sector clients on charity law and governance matters. Joanne Davison advised Auckland Castle Trust on various trading, governance, and property issues in order to preserve the castle as a visitor attraction.
Joanne has a wealth of experience in relation to governance and project work in the sector and leads on many of the academy conversion and transfer projects we do. Joanne's proactive approach ensures that multi-party projects are effectively coordinated and delivered on time.
In addition to her project work, Joanne works closely with both leadership teams and boards to advise on delivering long-term strategic plans and has expertise in advising on restructuring and a range of governance and commercial issues. She provides straightforward advice to ensure that the long-term aims of organisations can be efficiently managed and achieved.
Joanne has worked with a range of schools including special schools, free schools, studio schools, UTCs, faith schools, Church schools and PRUs. She advises on issues ranging from creating multi-academy trusts; pre and post-conversion governance and commercial issues. In addition, Joanne leads the due diligence exercises undertaken by the team in the sector.
Joanne has a wealth of experience working with FE institutions and understands the context of the provision of FE as part of the broader education landscape. She advises on a range of governance, regulatory and commercial issues. Joanne has led on a number of merger projects in the sector and regularly advises on collaborative working models and funding issues.
Joanne Davison ably leads a team of professionals who are able to come up with innovative solutions when required and ensures the work allocated progresses quickly.'