Employment
Tony McPhillips
Partner
Over 30 years qualified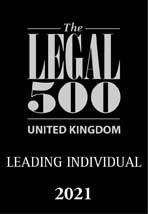 A familiar figure in the High Court, County Court and at employment tribunals, Tony has recently been involved with several very high-profile contract re-negotiations, particularly in the sports sector. However, his experience in employment and HR issues has been gained from over 25 years spent advising on matters such as managing major reorganisations, trade union negotiations and industrial relations law.
Despite its relative size, Tony is delighted that Muckle can attract the kind of quality clients few regional law Firms could even dream of being associated with. This is, he believes, a result of the care the firm takes of its clients, some of whom are quoted in Chambers & Partners as saying 'our relationship with Muckle feels like a genuine partnership, and they work hard to engender that culture'. Another source describes the team as 'friendly and approachable from partner level downwards'.
You'd probably want Tony on your team in a rugby match too, as he has spent most of his free time over the past couple of decades watching playing and coaching the game. It is, he believes, a great sport which allows kids to develop many of the tools they need in life. For several years Tony was Chairman of Northern Rugby Mini and Youth Rugby and received the Northumberland County RFU ' doing my bit ' award for volunteers.