Signs of Improved Funding Opportunities for Businesses in the North East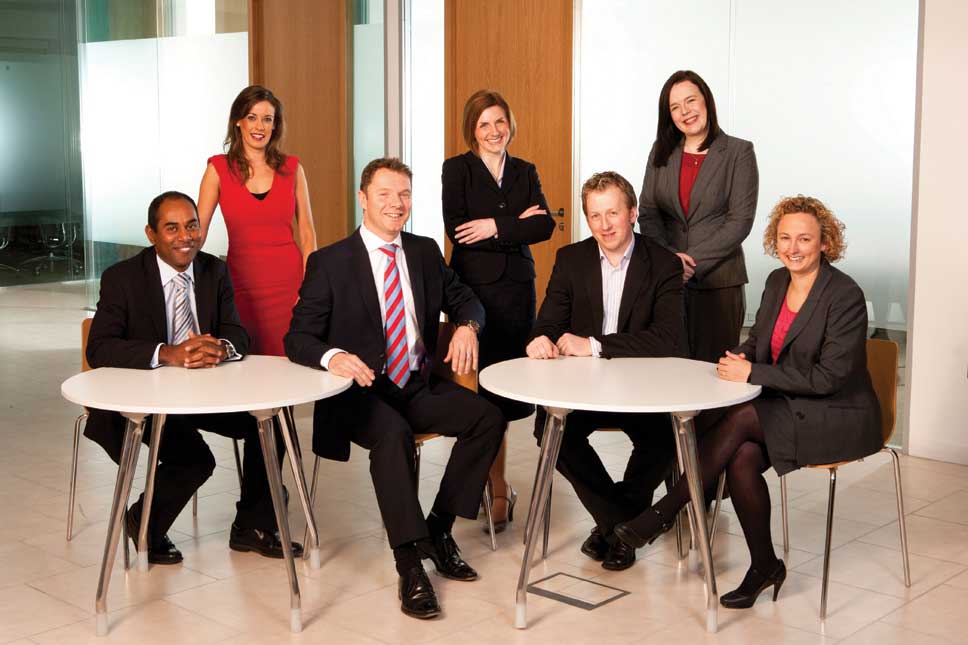 According to the head of our Banking Team, partner Louise Duffy, we are seeing signs of increased lending to regional businesses, although there is still a long way to go.
Unprecedented changes have been apparent in the banking industry for some time now, brought about by regulatory change, increased cost of capital, political intervention and negative publicity around the industry as a whole. However, we feel, while not underestimating the difficulties some borrowers particularly SMEs face, things are looking up in the region for businesses with a successful track record which are flexible to banks' requirements.
The effort to keep momentum in the economy and make it cheaper for businesses to access finance got a boost last week with the announcement of the Government's National Loan Guarantee Scheme.  The credit easing scheme incentivises banks to loan to SMEs to address the credit shortage and help firms expand. It allows participating banks to raise up to £20bn of funding guaranteed by the Government to lend directly to businesses, with a turnover of up to £50m, at a lower cost than would otherwise be the case. It applies to loans, hire purchase and leasing, and will reduce the interest rates of bank loans under the scheme by a full percentage point.
Although too early to comment about the new scheme, Louise says she is seeing more finance activity in the North East and expects the NLGS will help businesses further.
"The negative impression we have, where getting finance is very restricted – that seems to be gradually changing. It can still be difficult – but it is not impossible," she explained. "Property development, for example, is seen as a difficult sector to get funding, but we have seen a number of projects receive funding recently, including student accommodation, care homes and nurseries. It all depends on the strength of the borrower offering.
"Certainly in the last three months we have seen an increase in activity of the amount of loans being made across a number of sectors and we have also seen increased confidence from borrowers."
Louise advises that banks will of course analyse closely the business or project they are financing and need to see comprehensive business plans, with clear strategies, to help protect their investment.
"They really want to see the aspirations of the business and management, as well as how and when the loans can be repaid, so the bank can see its own exit. As a result, it is often very important for borrowers to be flexible and open about what they are looking for, to help the relationship with a funder and in getting the funding agreed. That openness can make all the difference in securing finance which is beneficial for both parties," she advised.
The pricing of transactions has also gone up over recent years and Louise warns that refinance deals will be likely to cost more than when they were originally funded particularly if that was around five years ago.
"The market has moved on," Louise explained. "From a borrower's perspective there has to be an appreciation of the current market, what the economic climate is like and a realism around that.  Banks have to look at the business and will openly discuss the need for the transaction to be profitable to them in order for it to be viable proposition."
Businesses which have weathered the economic storm well and have emerged strong can find there are funders competing for their business: "There is definitely still competition around for some businesses," Louise said. "For those that have been loss-making over the last few years it is much more difficult. My advice to companies which might not be in such a strong position is to think laterally. It is about putting a deal together that works and comes back to being flexible. Banks have been traditional sources of funding, but there are other avenues available such as specialist invoice discounters, regional funds and angel funds, which can sometimes fill the gap if bank funding is not available and we can help businesses to access those.
"Businesses need to speak to their professional advisers as early as possible. At Muckle LLP we would be very happy to help any business looking to refinance. You need to start early to make sure you have time to explore all the options before your refinance date, so you're avoiding unnecessary pressure.
"The thing not to lose sight of is that we are seeing really positive signs in the region. Businesses are accessing finance and there is increased confidence – it's about being fully prepared, getting in front of the right people and allowing enough time to meet your objectives."
For more information, help or advice on Banking please contact Louise Duffy on 0191 211 7946or one of our Banking Team on 0191 211 7777.