Quantum Pharmaceutical Acquires Leading Unlicensed Medicines Supplier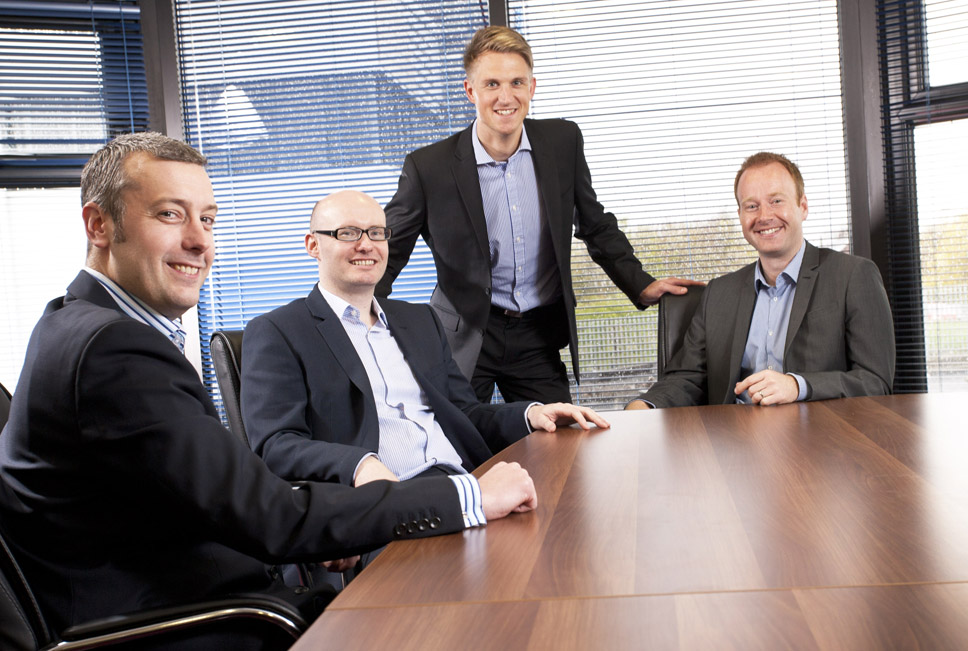 A specialist pharmaceuticals manufacturer and supplier based in the North East has almost tripled its staff over the last three years as a result of growth and its ambitious acquisitions – and has plans to create up to 30 more jobs in the next 12 months thanks to its latest deal.
Quantum Pharmaceutical underwent a management buy-out in 2009, which at the time was recognised as deal of the year at the Insider Dealmakers Awards.
Quantum Pharmaceutical has been advised by leading commercial law firm Muckle LLP on all aspects of its business since the management buy-out including a number of strategic acquisitions, which have provided opportunities for product development and expansion into new markets.  The latest deal, where Quantum was also advised by PricewaterhouseCoopers LLP, saw the County Durham firm acquire Watford-based UL Medicines, a leading supplier of unlicensed pharmaceutical imports and batch made specials to hospitals.
Andrew Scaife, managing director of Quantum, explained that since the management buy-out in 2009, they have pursued an ambitious and acquisitive business plan.  The acquisition of UL Medicines provides Quantum with opportunities to expand into a market it has been pursuing for some time.
"This is a really important acquisition for us. ULM has a significant hospitals business, which is a market that until now we haven't accessed but is one we are very interested in," Mr Scaife explained. "ULM is well known and well respected in this market. It already supplies a significant number of the UK's hospitals and provides a strong base for us to further penetrate this market. This acquisition also gives us opportunities for product development, so we will have a portfolio of specialist pharmaceuticals that we own and can supply. "
In 2009 Quantum's focus was on being a market leader, supplying unlicensed medicines to retail and wholesale pharmacy, but a series of acquisitions has enabled the company to broaden its business since then.
Mr Scaife explained: "In 2010 we bought a share in Protomed Ltd, the company which developed Biodose, a monitored dosage system, which is used to service patients in, care homes and whom are receiving care at home. In addition, it is an innovative packaging solution and a number of our products are now available pre-packed in to Biodose which has significant advantages for the patient and assists the NHS in saving money through reduced wastage of medicines.
"Our acquisition last year of Total Medication Management Services Ltd, which distributes medication in Biodose to a number of sectors, provides the base for us to really capitalise on this innovative product across many sectors of the healthcare market."
Quantum employed 130 staff at its Burnopfield site at the time of the buy-out in 2009, but now has 320 employees across six sites in the UK.
"Our acquisitions have at least doubled the markets we can access and they have strengthened our position, increased our product development capability and we are building a new aseptic compounding facility and head office at our Burnopfield site in County Durham as well. This will be completed shortly and will allow us to provide patient specific aseptic preparations to hospitals, in market leading turnaround times and with market changing services" Mr Scaife added.
"Going forward we plan to consolidate our position in the retail and wholesale pharmacy markets and grow that where possible. We will also develop a range of products through the Biodose system – at the moment it is mainly used in the care home sector, but our acquisition of ULM means we can look at using that in hospitals and for people to use at home as well.
"ULM has around 200 hospital accounts, but its product range is relatively narrow, with just 400 lines. At Quantum we have around 22,000 lines and so we will be looking at augmenting their product range and offering hospitals a one-stop-shop for unlicensed pharmaceuticals, so if they need any specials we will either make those for them or source them."
Mr Scaife, who was named the Institute of Directors' UK Director of the Year for small and medium sized companies for 2011, explained: "We want to improve the patient's experience, in terms of turn-around times and accuracy. Combining that improved service with the specials we manufacture or can source for hospitals, as well as our new aseptic compounding unit, means that we can provide a true one-stop-shop which sets us apart in the market. We want to have a true, holistic offering in the hospitals market, hopefully within the next 12 months, which will result in possibly 30 more jobs being created."
"We always find the team at Muckle LLP forward thinking, commercially minded and wouldn't hesitate to recommend them. They truly understand our business and the advice they provide is excellent."
The management buy-out in 2009 and the company's continued growth and expansion has been aided by funding from Yorkshire Bank and investment from Lloyds Development Capital (LDC) investment fund.
Craig Swinhoe, partner at Muckle LLP, said: "We enjoy working with Andy and the team at Quantum.  It has been great to be part of the team of such an exciting, growing, industry leading business based in the North East and we were delighted to play a role in another strategic acquisition for them."
"The investors, Yorkshire Bank and LDC, have been exceptionally supportive of this growing business in the current market and have been very important partners. Ultimately, this deal will enable Quantum to improve pharmaceutical services for patients in hospitals throughout the country and create even more jobs here in the North East. It's a great success story."
Gareth Marshall, manager at PricewaterhouseCoopers LLP, which also acted on behalf of Quantum for the ULM deal, advising the firm on funding and leading negotiations with the vendors, said: "This strategic acquisition helps to protect Quantum against recent regulatory changes within the pharmaceutical specials sector. It also gives Quantum access to the hospitals market, a key strategic objective of the business".
For further help or advice on business acquisitions please contact Craig Swinhoe on 0191 211 7945.