Muckle's IT expert advises on the importance of cyber security for North East businesses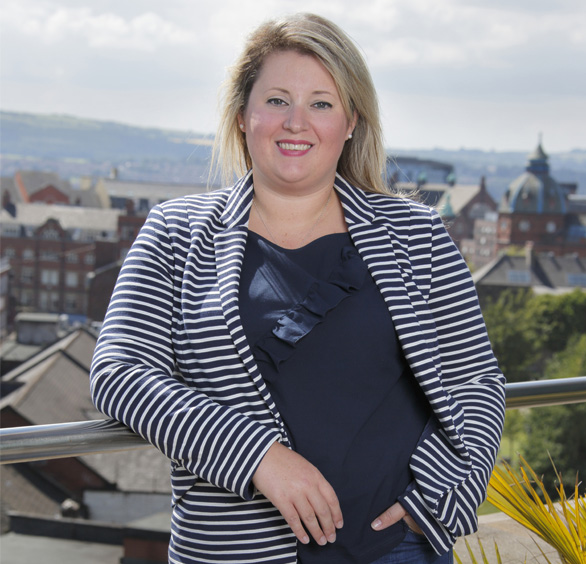 IT expert Jill Dovey, a commercial lawyer here at Muckle LLP, shares advice on cyber security and the new general data protection regulations due in 2018.
The North East technology and digital sector is thriving. We have a vibrant, growing community that looks set to get bigger and better in coming years.
Since joining Muckle from Sage earlier this year, I've been immersed in this exciting community. It's no surprise that tech workers in the North East now earn the most outside of London. We're so tech strong here and we need to embrace that and make sure our digital activity is effective and safe.
Cyber security is a huge issue. Newcastle tops the league table for data security incidents with 93% of businesses with more than 200 employees in Newcastle and the surrounding area have lost important data.
I was invited to talk about the issue at the recent National Information Security Conference in Glasgow. Many businesses could be overlooking what should be set out in their contracts when it comes to cybersecurity. Contracts should be used as a tool to map out the steps needed to keep data safe and, if the worst does happen, the response to a breach in terms of notification and also liability.
The new General Data Protection Regulation which organisations must comply with by 2018 is also an important issue. It will affect every business in the region to differing degrees, and organisations should be taking action now.
There's a common misconception that regional businesses have to look to London for an IT lawyer but here at Muckle we offer a range of services. I have been hands-on in the industry for seven years so I understand the pain points and have seen how different types of businesses overcome them.
I advised on many of the enterprise contracts when Sage procured technology for its internal use as well as working on the customer base solutions.
One of reasons I joined Muckle was to work with the North East's vibrant SMEs and start-up businesses. We offer expert advice on a range of IT issues from cloud-based agreements and data protection to app development and how to monetize an idea. We also offer practical advice on data security and we can help people make sure they are covering themselves on all bases.
Check out our GDPR Factsheet here.
For more information or to find out how we can help your business contact Jill Dovey.