Muckle serves up contract advice for innovative new prison café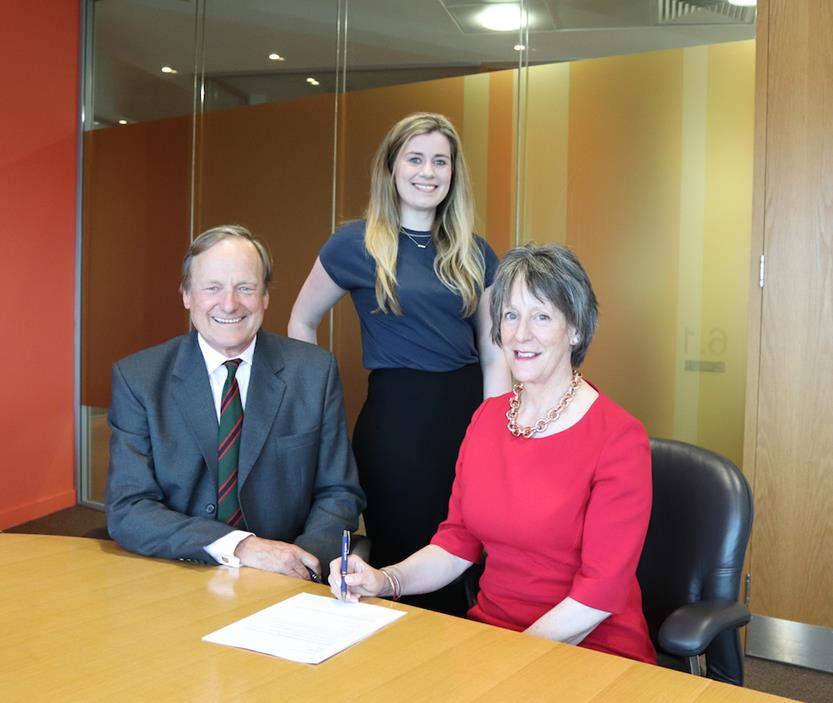 A new café, staffed by offenders at HMP Northumberland, aims to cater for more than just customers by also providing prisoners with new skills to boost employability and reduce their chances of re-offending.
The Oswin Project, based at Bothal near Morpeth, is a charity dedicated to helping ex-offenders secure long-term employment, plans to open Café 16 at HMP Northumberland in early autumn.
With the help of specialist contracts advice from solicitor Sam Roberts, the charity has now successfully agreed terms to install and run the cafe with Sodexo - the private sector organisation that runs the prison.
Proving ground for success
Over three month periods, cohorts of 12 prisoners will learn craft bakery skills, undergo barista training and develop the hospitality skills needed to run Café 16 – increasing their chances of finding work when they leave prison.
Some cafe workers will stay on beyond three months, in order to gain higher qualifications that will further enhance their future job prospects.
With the help of the Oswin Project, Café 16 will serve up high quality, freshly prepared and good value food and drinks to prison staff and their visitors on a daily basis.
Transforming lives
Fiona Sample, CEO of the Oswin Project, said: "Café 16 is perfectly aligned to our charity's core aims, which are all about creating second chances and transforming lives.
"The support we will offer through this café is unique because we begin working with offenders during their sentence and continue to support them through the prison gates and into employment upon release.
"By helping our 'Oswinners' to gain qualifications and experience during café work, we're also providing them with the opportunity to find employment within the hospitality and service sectors, in-turn plugging vital skills gaps in these industries.
"The government reports that reoffending costs the taxpayer a staggering £9.5 to £13 billion per year, while there is overwhelming evidence that ex-offenders who find employment are far less likely to return to crime. The Oswin Project's employability work supports this and helps to develop a virtuous circle that prevents reoffending and benefits us all.
Team effort
"We are therefore very grateful for the support of Muckle LLP and Sam Roberts, whose technical skill, diligence and professionalism has been crucial in making this agreement to establish Café 16 at HMP Northumberland possible.
"I would also like to thank our funders, who have been instrumental in helping us to get the project off the ground, as well as Sodexo, who have created an excellent space to host the cafe and we are very much looking forward to working with them when the facility opens later this year."
Sam Roberts, solicitor in Muckle LLP's Commercial legal team, added: "It's been a privilege to work on such a worthwhile cause.
"Fiona and the team are incredibly passionate about helping their clients back into the world of work and this innovative project has the potential to have a far-reaching and profoundly positive impact on ex-offenders, their families and their communities."
Reducing re-offending
Samantha Pariser, director at HMP Northumberland, said: "We know that prisoners who learn skills vital to employment are at a much lower risk of reoffending.
"This café is a great opportunity for the men in our care to give themselves the best chance of turning over a new leaf when re-joining society, while helping to rehabilitate those men and reduce the risk of reoffending."
For support with your commercial contracts needs, please call Sam Roberts on 0191 211 7937 or email [email protected]