Muckle LLP has made a number of promotions in its Commercial and Property Services Groups, reflecting the strong performance of both the individuals and those teams.
Reaping rewards of employee investment
Craig Swinhoe and Nicola Loose have been promoted to partners and Philip Clare has been made an associate solicitor within the Corporate Finance Team, which has won Corporate Law Firm of the Year two years in a row at the Insider Dealmaker Awards for the North East region.
Craig joined Muckle LLP in October 2006 and has worked on a number of high profile deals, including the management buyout of Quantum Specials Limited and the recent sale of Robson Brown Limited.  Craig won Young Dealmaker of the Year at the Insider Dealmaker Awards in 2008. He has over ten years of experience in corporate finance relating to acquisitions, disposals, management buyout/management buyins, investments and distressed business acquisition. He said: "Our promotions are a real reflection of the progress that the firm continues to make and the opportunities which lie ahead."
Nicola Loose trained at Muckle LLP and has worked at the firm for seven years.  Nicola recently led the team at Muckle LLP on the £173 million sale of Visage to Li & Fung, a Hong Kong based company, in one of the largest deals in the region for many years. She specialises in all aspects of corporate finance work, including acquisitions, disposals, investments, restructuring and insolvency as well as general shareholder and company law advice. Nicola said, "Of the six people being promoted, four of us started our careers with the firm and our promotions show the commitment of the firm to training and developing its own people and recognising their achievements."
Philip Clare joined Muckle LLP as a trainee in 2003 and qualified into the Corporate Finance Team in 2005. His areas of expertise include disposals, acquisitions, business reorganisations, public company advisory work as well as general company law advice.  Philip has worked on a number of transactions involving public companies including the £25 million flotation on AIM and reverse takeover of Bristol Street Motors by Vertu Motors plc.
Promotions reflect hard work, expertise and enthusiasm
Within Muckle LLP's Property Services Group, Will McKay has been promoted to partner, and James Armstrong and Phil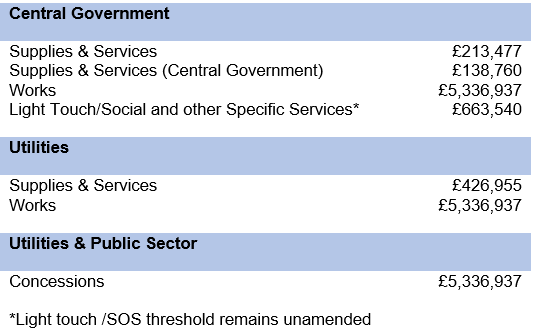 Young have both been made associate solicitors.
Will joined the legal firm in 2003 as an assistant solicitor and has gone on to specialise in commercial property, for instance buying properties and developing land. He has been involved in a number of high profile projects including St James' Gate and Baltic Riverside.
He said: "It is great to work within a firm with such an emphasis on professional development."
James Armstrong joined Muckle LLP as a trainee in 2004 and specialises in property development, ranging from advising developers looking to construct on land, to dealing with landlords and tenants regarding residential properties.
Phil Young works within the Corporate Real Estate Team at Muckle LLP and has experience of advising clients on property finance as well as insolvency issues. He joined the team five years ago as a trainee solicitor and looks forward to continuing to develop his career with the firm.
Stephen McNicol, managing partner at Muckle LLP, said: "These promotions are great news and a reflection of the hard work, growing expertise and enthusiasm for service excellence of all involved. Muckle LLP is committed to professional development and we look forward to our people's continued progression as they help our clients achieve their objectives."