Muckle LLP advise leading NE sports management agency on expansion plans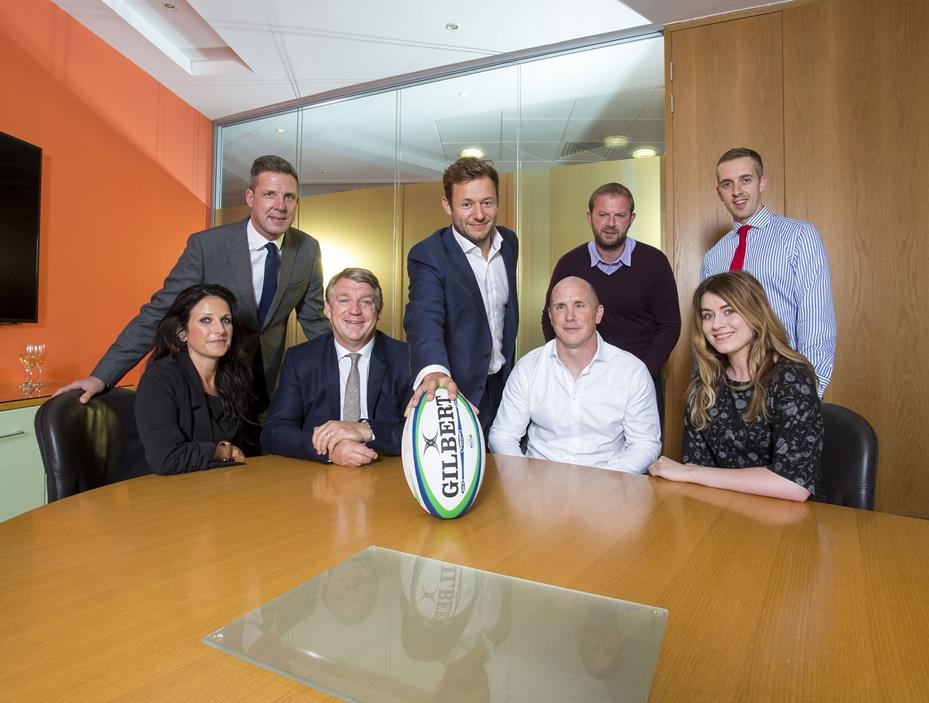 We're delighted to have advised North East sports management agency Quantum Sport, who manage some of the regions and nation's top sporting talent, on further expansion plans.
The announcement follows a period of sustained growth for QS who already manage a host of national and regional sporting talent including Durham and England cricketer, Mark Wood, Sunderland footballer, Duncan Watmore, Middlesbrough footballer, Connor Malley, Newcastle Falcons, Callum Green and Adam Radwan and Newcastle United players Thomas Allan and Elliot Anderson who is also a Scottish Youth International.
Sporting footprint
Quantum's recent growth area covers football, cricket and rugby and QS are now looking to further expand their sporting footprint in London and Scotland and across the UK.
Louise Fellows, Pete Cormack, Martin Smith and Ben Woods, who all have a wealth of experience in the sports world are all becoming shareholders as part of the expansion plans.
Director and founder of Quantum Sport, James Welch said, "I am personally delighted to announce the expansion of our team.
"We have enjoyed a period of sustained growth and success recently and our new structure will bring the right balance of experience, expertise and drive to take our plans to the next level and beyond.
"I would also like to thank personally Ian Watmore for his unwavering support in our development.  He has been our chairman since the outset and made a huge contribution.  Ian has now stepped down following his appointment as an independent non-executive director of the English Football League".
Founding legend
Quantum Sport was co-founded by Marco Gabbiadini, the former Sunderland footballing legend.
He added "We pride ourselves on our personal client relationships and management and it is therefore very important to us that we have representation in areas close to our clients.
Having agents based in and around London, the North East and Scotland will now allow us to achieve this and also give us the desired and personal invested interest within our business and competitive edge in our goal to become a market leader in sports management."
We advised QS on their new structure and we're proud to be recognised as the only law firm in the region to be in the Legal 500 league table for sport.
Luke Donockley
, said, "We are delighted to have advised Quantum Sport on their new structure. Going forward QS now has the desired balance of personal interest and expertise within their business, which will allow them to continue to develop their client base and to compete at the highest level regionally and nationally.
"Marco, James and all the new team are a pleasure to work with and we look forward to working with them on their legal matters going forward as their business and client base continue to prosper."
Impressive sporting talent
Quantum's London Office is managed by leading agent and director, James Welch who has been with the business since the start and has an impressive portfolio of sporting talent and England cricketers.
Ben Woods formerly played professional rugby for Newcastle Falcons and Leicester Tigers where he won 3 premierships and scored in the 2009 Heineken Cup Final. Ben was also awarded a Cambridge Blue and captained Leicester in the LV Cup.  He will now head the rugby division representing a number of Falcons players for QS as well Premiership players across the country.
Martin Smith has joined QS from Base Soccer which are one of the largest football agencies. Martin previously played professional football for Sunderland AFC, Sheffield United and Huddersfield Town, amongst others.
Peter Cormack, whose father is Peter Cormack, the former Liverpool legend won the league, FA Cup and UEFA cup, will also become a director at QS and has his own wealth management business, Cormack Wealth management and has been an advisor for 17 years. He was one of Kevin Keegan's first signings at Newcastle United when he was just 18 years old. After Newcastle he played in Scotland before his career was cut short by injury.
Highly regarded agent Louise Fellows completes the new team and has been working in the industry for over 10 years and was one of the first female agents in the UK. She too has an impressive list of personal clients and exceptional list of talent under her management.
Quantum Sport provide a full sports management client service from youth level through to established international sports people, providing experienced advice, sporting expertise and knowledge.
The QS team of lawyers, agents and former sports people specialise in contract negotiations, personal career advice, financial wealth management, image rights, commercial and brand opportunities.
For further advice on sporting legal matters, please contact Luke Donockley on [email protected] or call 0191 211 7982