Mergers and acquisitions specialist joins Muckle LLP as partner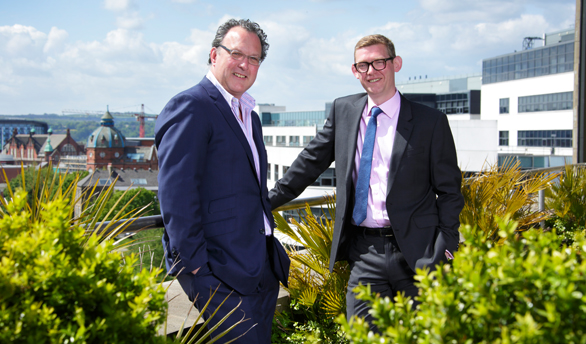 Newcastle-based Muckle LLP has further strengthened its corporate team by recruiting Anthony Evans, a highly experienced mergers and acquisitions and corporate partner.
Mergers and acquisitions specialist, Anthony Evans, joins Muckle to strengthen and to help develop the 15-strong corporate team.
He brings with him 16 years of experience advising on a broad range of corporate finance mergers, acquisitions and disposals as well as private equity transactions.
Anthony has particular expertise in the healthcare and life sciences sectors and has also advised clients across a broad range of sectors including retail, real estate development, construction, technology and manufacturing.
After graduating from Oxford University, Anthony followed in the footsteps of his father who was also a lawyer. Anthony started his career at Eversheds before moving on to Addleshaw Goddard in 2001.
Anthony who now lives in Gosforth, Newcastle, says he is looking forward to working with a dynamic corporate team. He said: "Muckle's corporate team advises on many of the most exciting and significant deals across the North East. I have gained firsthand experience of the enthusiasm and quality of its people so am delighted to be joining Muckle to work alongside them.
"Muckle has some great, fast-growing clients who are looking for businesses to acquire. For a corporate lawyer like me that's brilliant because it provides an exciting working environment where long term relationships can be developed with clients.
"I'm proud to be able to play my part in helping the corporate team grow in the future. Joining Muckle gives me a fantastic opportunity to be part of what I consider to be the best corporate team in the North East - and that was something I could not turn down."
Robert Phillips, partner and Head of the corporate team, said: "Anthony is well known in the corporate marketplace and I know that clients will enjoy working with him and value his insight. Anthony's specialist knowledge and project management skills, combined with a strong focus to deliver clients' objectives on time, will further enhance the service we provide clients."
For more information on our Corporate team can help your business, please contact Anthony Evans at [email protected] or on 0191 211 7961