Global Ethics Day – join the celebration

The North East Initiative on Business Ethics (NIBE), is hosting a special event to promote ethical business across the North East on Wednesday 21 October.
NIBE are celebrating this year's Global Ethics Day with leading North East companies to hear what they are doing to develop ethical business and explore the many benefits of ethical business practice.
Practical takeaways
Organised by NIBE directors: Professor Ron Beadle, Rachel Horton, Phil Jackman and Caroline Theobald CBE, the virtual event brings together speakers from a range of organisations and sectors. The celebration is virtual and free to attend, with lots of practical tips for attendees to take away.
Through the event, attendees can find out about NIBE's business ethics toolkit that's in the final stages of development. This will be particularly useful for any business looking to develop, formalise or embed values within its organisation.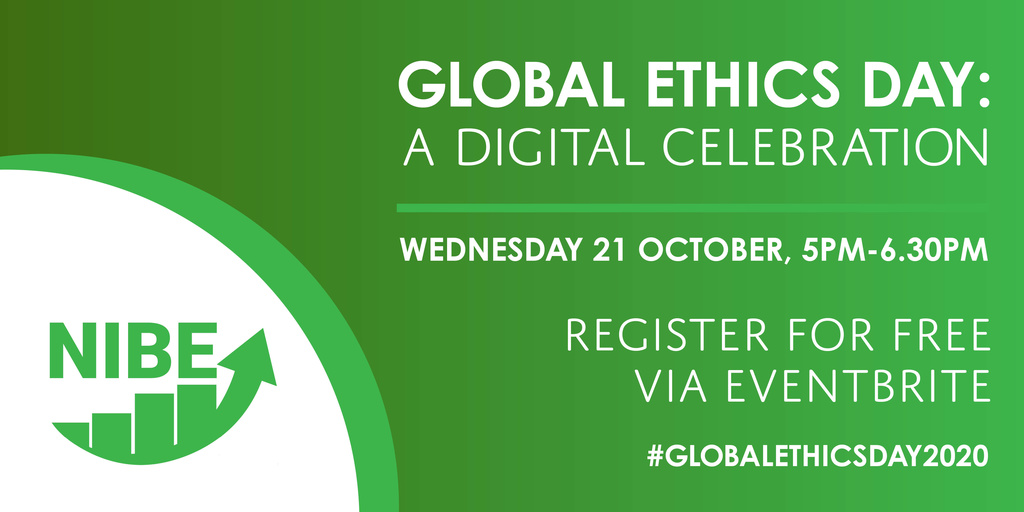 Experiences shared
Among the speakers is Hugh Welch, our senior partner who takes a lead role in making sure that Muckle is a responsible business.
Hugh said: "Business ethics is of paramount importance to everyone at Muckle. We have always had very strong values and, around two years ago, we consulted our people on how these should be formally documented to help make sure our business consistently operates with transparency and integrity.
How values help business
"The result was the creation of the Muckle Way and our four core values – trust, teamwork, responsibility and care.
"As well as helping us to deliver a consistently high quality service to our clients, formalising these values has helped us in many other ways.
"It has helped us continue to grow our business, improve employee engagement and support our local community."
Other speakers
Professor Ron Beadle, Northumbria University
Yvonne Gale, CEO, NEL Fund Managers
Kiz Crosbie, CEO, MortalFools
Phil Jackman, Director, Guerilla Working
John Duns, Co-owner and director North East Times
Dai Hayward MBE, CEO, Micropore Technologies
Patricia Alexander, CEO, Shared Interest
Leanne Coatman, Business Travel Manager, Hays Travel
Book your place
To learn more and order your free ticket for this virtual event, click here.
#GlobalEthicsDay2020 #MuckleCares