GA Engineering Group joins forces with The MKW Group through acquisition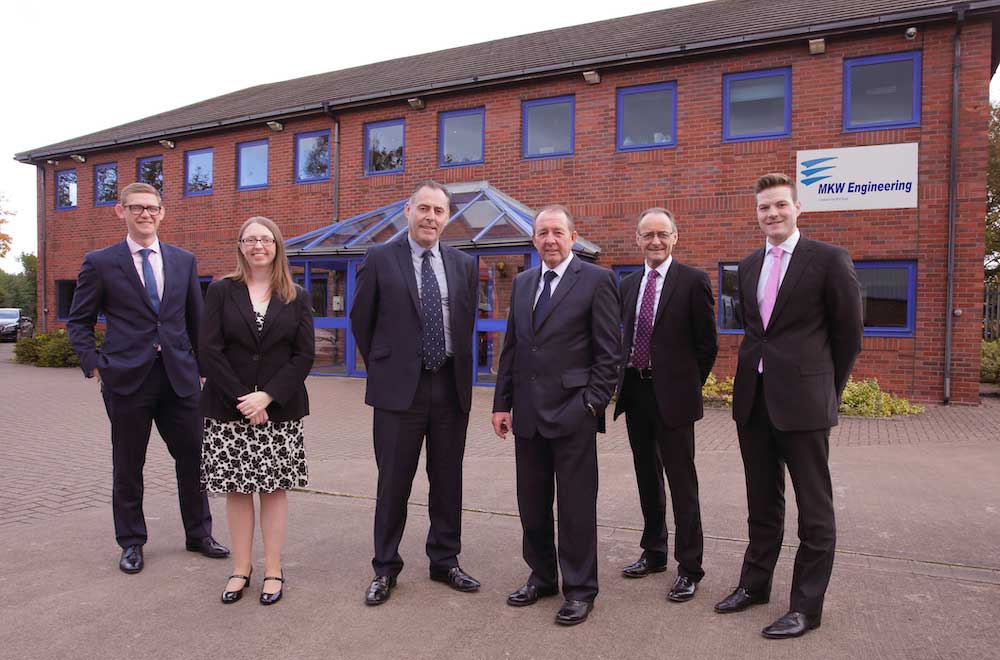 The parent company of Dundee-based GA Engineering Group has acquired the Ryton-based MKW Group for a multi-million pound sum with the backing of Simmons Private Equity.
Stronger platform for growth
MKW has been in business for 40 years and is made up of three complementary engineering companies, MKW Engineering Limited, Stargate Precision Engineering Limited and Total Maintenance & Engineering Limited.
GA was established over 20 years ago and has built a long-standing customer base of oil and gas service companies, including major equipment manufacturers.  It is a high quality precision manufacturing business which primarily serves the oil and gas industry, but also the automotive, aerospace, electronics and medical industries.
Simmons Private Equity is an energy focused fund which is ultimately managed by energy investment banking specialists, Simmons & Company International Ltd. Simmons Private Equity was established in 2008 to support the growth of small to medium-sized energy service businesses and has c£160M under management.
Gavin Aitken, Chief Executive Officer of the enlarged group said: "We are delighted to have completed this acquisition. Through the combination of GA and MKW, we have diversified and strengthened the group's value proposition to customer and have created a strong platform for growth."
New opportunities
Michael Wright, Managing Director of MKW, is confident that this provides new opportunities for the businesses within the wider group and the current management team at MKW will remain in Gateshead. Michael Wright added "Sustainability of the business was the primary driver. This new enlarged Group offers the opportunity to continue to provide the first class service to existing clients, some of which have supported us for nearly 40 years, as well as striving for growth in all the businesses."
Legal advice on the sale of MKW, which is one of the largest transactions in the North East in recent months, was led by our Corporate Finance Partner, Anthony Evans and supported by Corporate Finance Solicitor, Adam Rayner. Commenting on the completion of the deal, Anthony said: "It was great to work with Michael and the team at MKW to achieve the sale of their successful fabrication and engineering business. They have built a fantastic business at MKW and I am confident an exciting future awaits as part of the wider group."
Hugh Welch, Muckle LLP Senior Partner, added: "We have been working with Michael and the management team at MKW for more than a decade, supporting the companies' growth as they expanded. This marks the start of a new phase for MKW."
Michael Smith, Corporate Finance Partner at Tait Walker, which also acted for MKW, added: "We were delighted to assist the shareholders of MKW in their sale."
"Having spent considerable time understanding MKW's specialist areas, we undertook a detailed search to identify suitable buyers.  From the first meeting there was a great fit between the respective management teams and the complementary services both organisations can offer their clients.
"I am very confident this will be a great combination with substantial growth for both businesses and a bright future."
For more information on this deal or if you would like our Corporate team to help you or your business please contact Anthony Evans on 0191 211 7961 or email [email protected].