Full house for Muckle LLP's GeNErosity event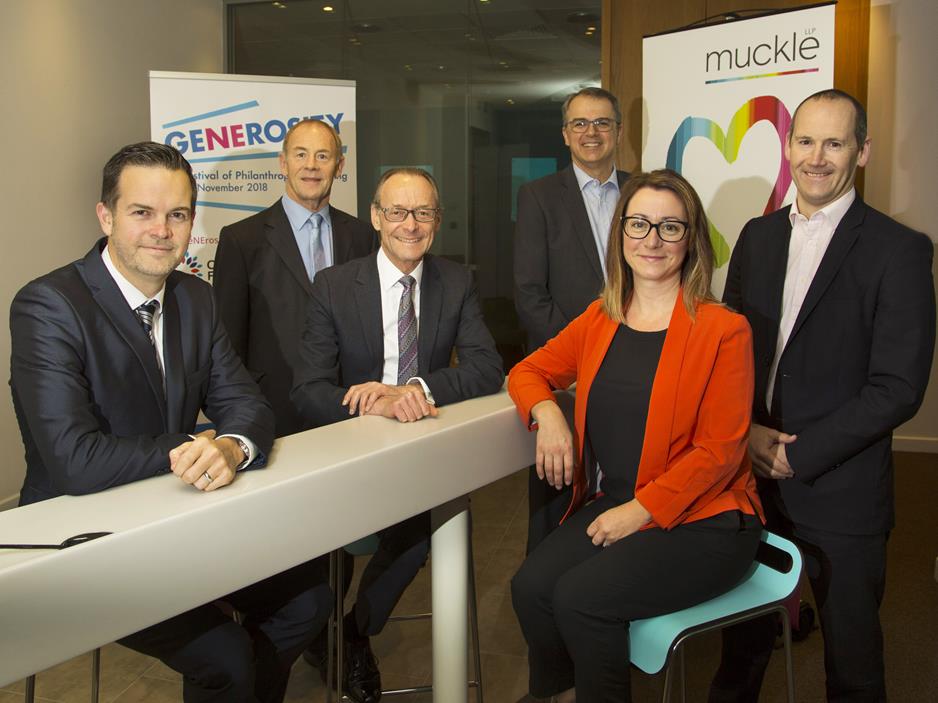 Four of the North East's leading businesses joined forces, as part of the GeNErosity Festival, to share their experiences of CSR with over 70 people from organisations across the region.
The event, hosted at our offices, was chaired by Matt Wilson, Goodlabs managing director, who coordinated the four guest speakers and facilitated an engaging Q&A session between the panel and the audience.
Guest speakers
Richard Hutton, group finance director, Greggs plc

Andrew Haigh, CEO, Newcastle Building Society

Nigel Smith, chairman, Ringtons Limited

Hugh Welch, senior partner, Muckle LLP
Hugh Welch
said: "It was a tremendously well attended event and I am immensely grateful to our speakers, who shared so many of their own inspiring experiences.
"At Muckle, our community strategy centres around what our people are passionate about. This means our culture is instrumental in driving our CSR activity through our charitable fund, our volunteering and our pro bono legal advice, as well as our passion for the environment and commitment to making sure Muckle is a fantastic place to work.
Simple, easy and fun
"We believe that we can't consider ourselves a successful business without engaging and supporting the community in which we live and work. However, there is no secret formula for giving back. All the speakers at our event unanimously agreed that, if you care about making a difference and want to establish a successful CSR programme that works for your organisation, keep it simple, make it easy for your people to get involved and most importantly have fun."
To learn more about our commitment to being a responsible business, click here.