Muckle LLP advise on Coatings firm operations expansion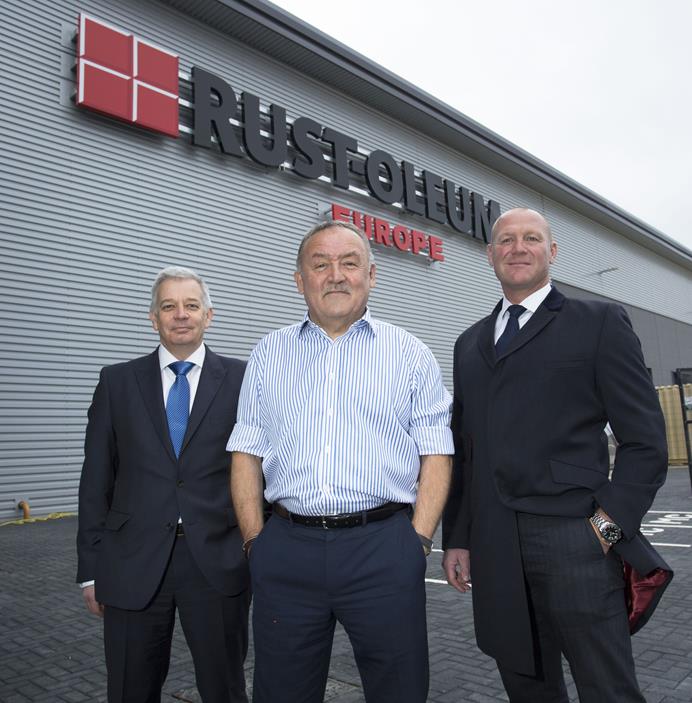 We're delighted to have advised on the North East paint and coatings producer as it expands its operations after successfully completing a lease on a brand new, purpose built, dedicated storage and distribution base.
Birtley-based Tor Coatings Ltd, which was founded in 1975, manufactures, supplies and distributes a wide range of professional and consumer coatings.
The 135,000 sq ft warehouse in Follingsby Park, Gateshead, has been constructed on behalf of Legal & General and comprises storage and distribution facilities as well as significant office space. The new facility will house the company's European head office – Rust-Oleum Europe - along with all of the company's warehousing and distribution activities.
Future plans for further growth
Tor Coatings, which employs around 300 people and is headquartered on the Portobello Industrial Estate in Birtley, has experienced significant sales growth, paving the way for further expansion.
The company, which has worked on a wide range of prestigious projects including the Strand Palace Hotel in London, Durham University and the Fawley Oil Refinery, has ambitious plans for the future and the new dedicated storage and distribution facility will be key to further growth.
The new storage and distribution building benefits from a 20 year lease, negotiated and delivered on behalf of Tor Coatings by our commercial property lawyers.  Simon Rhodes, of Leeds-based Rhodes CRE, also supported the transaction.
Rob Hinton, Operations Director at Tor Coatings, said: "We are delighted to have now completed the lease and we're very excited for the future. We're certain that the new storage and distribution facility will enable us to achieve further growth and continued success.
Muckle values for their support and guidance
"We value greatly the support and guidance provided by the team at Muckle LLP and Simon Rhodes. It was a complex deal and one which relied on the expert support of both advisers, who have been a pleasure to work with."
John Kellett
, senior associate at Muckle LLP, said: "This 20 year lease is a fantastic development for Tor Coatings and I'm sure the new facility will be a catalyst for even further growth. Rob has shown tremendous commitment throughout this project and we are delighted that Muckle has been able to help him and his team successfully deliver this deal."
Simon Rhodes, of Rhodes CRE, added: "The future looks even brighter for Tor Coatings and we were delighted to help deliver this deal, which significantly enhances their growth ambitions and is great news for the region."
For more information and advice on how we can help your business please contact John Kellet  on 0191 211 7829