Falklands Veteran Sacked for Having Motor Neurone Disease Was Unfairly Dismissed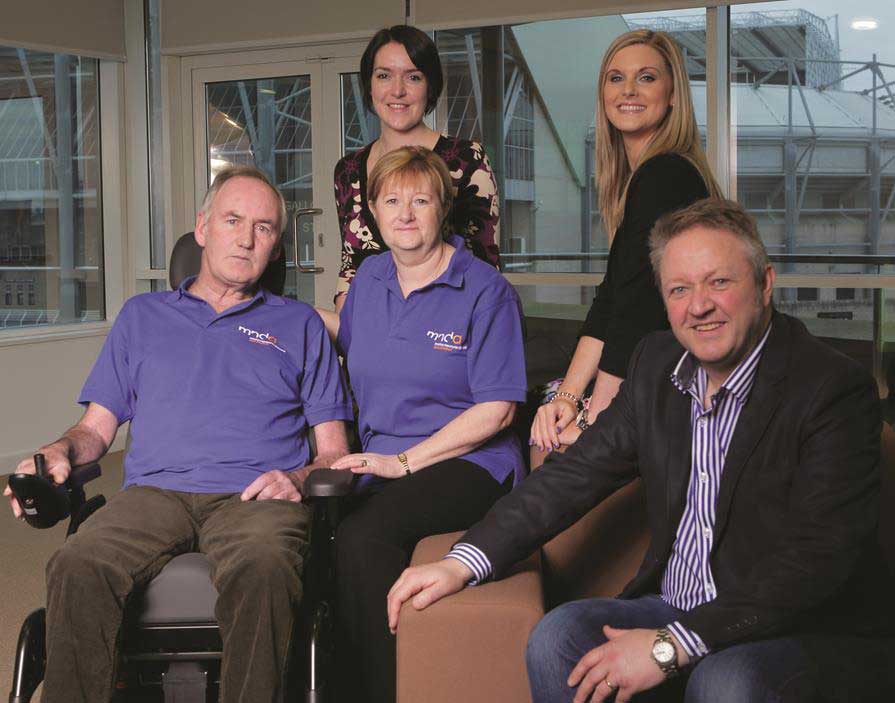 Muckle LLP has acted on behalf of a war veteran who was awarded substantial damages after he was unfairly dismissed because of his disability in a case which should serve as a warning to other employers.
Tom McNally, 60, was working for SRS Cleaning Equipment as an engineer, servicing their floor cleaning machines and equipment when he was unfairly dismissed in February 2013.  He had worked for the firm since October 2011 after a 22-year career serving in the Royal Electrical and Mechanical Engineers (REME) as an instrument technician. His work saw him repair and service armoured vehicles on the front lines of conflicts in the Falklands, Kosovo and Northern Ireland, until 2002 when he retired.
Ten months after he started working at SRS Cleaning Equipment in Middleton Tyas, North Yorkshire, he was diagnosed with Motor Neurone Disease, a terminal and untreatable condition that attacks the nerves in the brain and spinal cord, leading to weakness and wasting. As nerve damage progresses, symptoms spread to other parts of the body and the condition becomes more debilitating.  Eventually, a person with Motor Neurone Disease may be unable to move. They may also find communicating, swallowing and breathing very difficult. The prognosis for sufferers varies greatly with some living with the disease for many years.
Tom told his employer about his diagnosis and said he wanted to continue working because he enjoyed his job and was in good health. At the time he was fit enough to walk his dogs every morning for around five miles before work.
"I'd noticed I had a weakness in my left arm and as both my dad and uncle had Motor Neurone Disease I had an idea of what it was before it was officially diagnosed," Tom explained. "But I'm the sort of person who just gets on with things, I was an active person with a job I enjoyed that I wanted to continue doing."
The father of two grown-up sons, one of whom serves in the RAF, continued to work for the cleaning company until February 2013 when he took a fortnight's holiday to the Caribbean with his wife Linda to celebrate their 40th wedding anniversary.
When they got home to Brough with St Giles, near Catterick Garrison in North Yorkshire, Tom said he felt well rested and was looking forward to getting back to work. However, on his first day he was asked to attend a meeting with the company's HR manager, Kirsten Riddell, as soon as he arrived for work at 8am. This was the very first time Ms Riddell had met Tom to speak to him about his work situation.
During the meeting he was asked how he was feeling. Tom said: "I told them I felt well and was raring to go after my holiday. I liked going to work. This was a job I enjoyed."
Kirsten left the room and went to speak to the company's owner, Grant Stephenson, in private. When she returned she sacked Tom.
"It felt like because of my illness I'd been thrown on the scrap heap and left to die – it was a double blow, first the illness and then being sacked," Tom explained. "I hadn't had a day off sick, so it was a real shock to me when she said they were sacking me. I felt very down about it. I was very low for some time. If it hadn't been for my wife Linda, well, I don't know what I would have done."
With Linda's support, Tom contacted Muckle LLP's employment team in March after his brother suggested he might have a case for unfair dismissal.
The Newcastle employment tribunal in October found Tom had been unfairly dismissed and subjected to disability discrimination. After a hearing, he was awarded a five-figure sum in damages in January.
Tom said: "I'm very pleased with the outcome. I wanted to stand up for my rights. I want all employers to know that people who are disabled should be treated with the same dignity and respect as anyone else. "
Since he was dismissed, Tom feels his health has deteriorated as a result of losing his job: "I liked going to work, I liked being active, and without my job to get up for each day, I haven't been as active as I was and it shows. My legs have become very weak and I have to use a wheelchair. I can't walk the dogs any more.
"The case has been very stressful too and there have been times I've felt like giving up, but my wife, Linda, kept me going. Paul Johnstone and Em Love of Muckle LLP have been tremendous too – I can't speak highly enough of them. Their hard work and commitment have been outstanding. This is our win – not just mine. They worked so hard for it."
Paul Johnstone, partner in the Employment Team at Muckle LLP, said: "Tom was treated in the most appalling and insensitive way by his employer. The tribunal agreed that Tom was discriminated against because of his disability and awarded a substantial sum of compensation to be paid not just by the business but by the owner personally.
"There are important lessons to be learned here; employers must not dismiss an employee because of a disability. They should make reasonable adjustments to help disabled employees continue to work. Employers can do a lot to ensure that they act in accordance with their legal duties under the Equality Act 2010. It is extremely important to communicate and consult directly with the employee and medical and legal advisers, to deal with each situation in a fair, reasonable and sensitive manner."
If you require advice, guidance or training on how to avoid unlawful discrimination in the workplace, contact Paul Johnstone on 0191 211 7936 or [email protected].