Expansion of Our Property and Construction Teams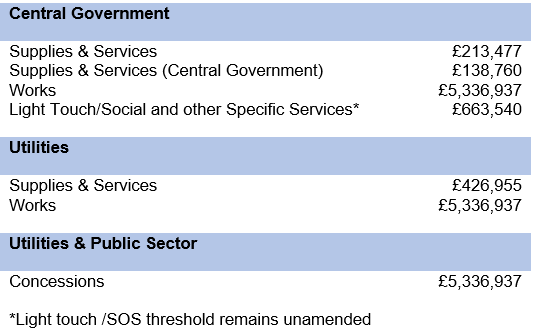 We are pleased to announce that three new people have joined our legal teams.
Gail Marshall joins Muckle LLP's Property Service Group as an associate solicitor in its Corporate Real Estate Team.  Gail trained at international law firm Weil, Gotshal & Manges' London office, moving back to her native North East in 2008 to work for Hay and Kilner, from where she joins Muckle LLP.
Gail said: "I am looking forward to using my experience to advise clients dealing with the property aspects of corporate transactions. I am very excited to be working at Muckle. The quality of the work and the range of clients is extensive and the emphasis is very much on providing excellent client service, whilst also being a very people-focussed firm."
Jonathan Bone has also joined the Property Services Group as a solicitor in its Development Team. Originally from Cumbria, Jonathan joins Muckle LLP from Dickinson Dees, where he worked for five years after studying for honours and masters law degrees in Norwich and completing his training contract at a Greater Manchester law firm.
"I am very pleased to have joined a law firm which is not only bucking the trend in terms of the current economic situation, but also has great clients, high standards of service and opportunities for progression," he said.
Henry Box has joined the Construction and Engineering Team as a paralegal, from Muckle LLP's business development team. Henry studied to become a barrister, having been called to the bar in 2009.
Henry said: "Having worked for Muckle LLP since 2010, I have been struck by the dynamism of the firm and the efforts it goes to, to put the client at the centre of everything we do. It's also a very friendly place to work. When the opportunity arose for me to move to the Construction and Engineering Team as a paralegal – I jumped at the chance. My background is in law and having the opportunity to work with partner Rob Langley who heads the Construction and Engineering team, and is widely regarded as one of the UK's leading lawyers, was far too good to pass up."
Stephen McNicol, managing partner at Muckle LLP, said: "We are delighted to welcome such enthusiastic, skilled people into the firm.  We pride ourselves on providing the best possible advice and service to our clients, and we do that by having the best people working here. I hope Gail, Jonathan and Henry enjoy the experiences that they will have with us and go on to have long and successful careers at Muckle LLP."