Pioneering regional solicitor apprenticeship scheme passes milestone with its first graduate
We're delighted to announce that Ben Evans has passed his solicitor apprenticeship and will become one of the North East's first solicitor apprentices to qualify via the North East Solicitor Apprenticeship (NESA) programme.
We are one of the founding members of the innovative programme, created in response to growing university fees discouraging young people from entering the profession. Since its launch in the North East 2017, and after seeing its success, many regions across the country have since followed suit – most recently in London in 2023.
The six-year programme, in partnership with Northumbria University, combines academic study with work-based learning and allows young people to earn a law degree without the debt of student loans. We currently have eight solicitor apprentices working in the firm at various stages of their journey and will be opening up applications again in 2024.
Invaluable experience
Ben joined the firm in September 2017 and has gained experience in the firm's real estate, commercial, employment, corporate and agriculture teams and will now take up a full-time role as a corporate lawyer.
Ben said: "I am extremely happy to qualify and to be able to continue my career in Muckle's corporate team. I always knew I wanted a career in law, but at that point, I didn't realise the apprenticeship route was an option. It was by chance that I found out about it and I've never looked back!
"I've qualified as a solicitor with no student debt and have gained six years of experience along the way. The opportunity to work alongside lawyers and clients on a daily basis has been invaluable. I would recommend the apprenticeship route to anyone considering a career in professional services as there are so many options out there."
Early adopters
Jason Wainwright, managing partner at Muckle LLP, said: "The whole firm is delighted that Ben has qualified, it's a testament to the hard work and dedication he has brought to his studies and the firm. He's a valued member of the team, and I know he will do fantastically well in his new role in our corporate team."
According to a recent survey by UCAS, almost half of all UCAS users – around 425,000 people – are now interested in apprenticeship roles, and Jason believes it's vital that businesses at all levels consider how they can support alternative routes into professional services.
"We are extremely proud to be founding members of the North East Solicitor Apprenticeship programme, and as early adopters of this route, we are seeing huge benefits to our business. We're delighted to see the work we've put in place here in the North East is now filtering out and creating opportunities across the country.
"University isn't the right route for everyone, but that shouldn't mean a career in law isn't. The formation of NESA redefined the pathway into law and has brought law firms and businesses across the North East together, helping to nurture the amazing talent we have in the region and create new opportunities.
"The cost of going to university and pursuing the traditional route to a career in law is unrealistic for many aspiring solicitors. We firmly believe that having solicitor apprenticeships available as an alternative route into law is vital to attracting the best and brightest into the profession, and as a founding firm, we certainly see huge benefits to our business."
As with many sectors, the apprenticeship route presents a fantastic alternative to the traditional education system and gives people the opportunity to learn and earn on the job, with a £19,838 minimum starting salary. Applications for Muckle's apprenticeship programme will open again in 2024 and you can register your interest here.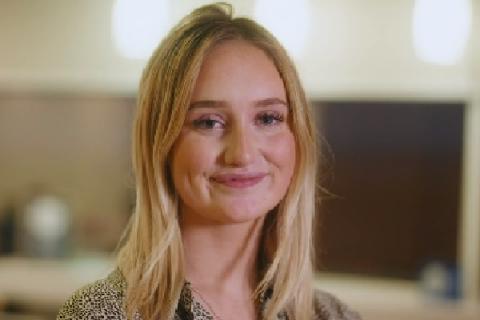 Why NESA?
Discover how and why current apprentice Amalie Mason applied for her position through NESA.
Watch Video
All Videos