Who invented the lightbulb? Intellectual Property and the importance of protecting your bright ideas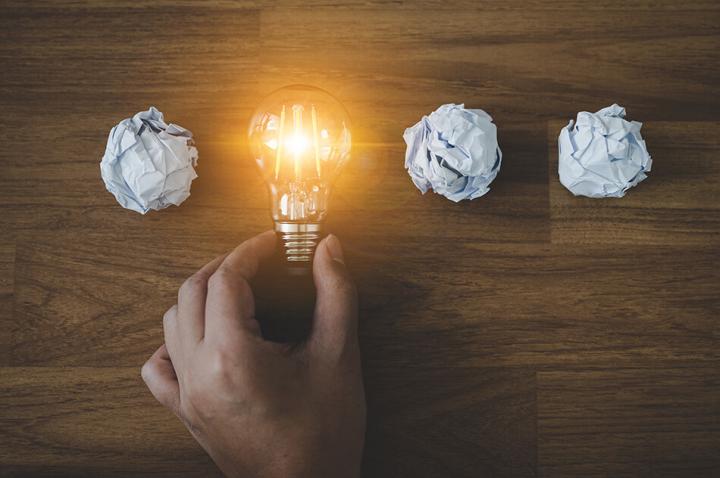 Ever had a 'lightbulb moment'? A flash of inspiration that led to a great idea? How would you feel if someone else got all the credit for that idea or, worse still, made their fortune from it?
That's probably how Sunderland-born Joseph Swan felt back in 1879. Never heard of him? His 'lightbulb moment' was actually the lightbulb. He created the first successful incandescent filament electric lamp around the same time another scientist was developing a similar invention—that scientist –Thomas Edison.
They actually teamed up together to form the Edison and Swan Electric Light Company. However, their working relationship was fraught with infringement cases on both sides of the Atlantic, which eventually led to Edison buying out Swan - and the rest is history. At the time of his death, Edison's net worth, adjusted for inflation, was around $170 million. And our very own Mackem inventor? He wasn't poor by any stretch of the imagination, but his name is never the answer to the quiz question 'who invented the lightbulb?'.
Legacy, innovation and profit – when it comes to your Intellectual Property – they're still just as important considerations today as they were in 1879.
So, how do you make sure you're an Edison and not a Swan?
Don't be in the dark
Do you know what IP you have in your business? Intellectual Property is an umbrella term that can include anything from your logo to an invention or a product name, and they're protected by law through trademarks, patents and copyrights.
As a business, you could have a lot of IP. But it can be hard to keep track because it isn't tangible (in the sense that it's not a physical entity like your premises or stock).
The first step is to understand your IP assets. Business is built on ideas, and if you don't know the full extent of what you own, it can make it easier for someone else to copy and exploit it.
Get switched on
Knowing what you have is one thing, but being switched on to how you can harness the power of your ideas is where you can really see results. Your IP could turn out to be your most valuable asset, and the commercialisation of those assets can be key to your business growth. This can range from using them to sell goods and services to licencing them or assigning them to a third party for profit. Also, if there comes a time when you want to sell your business, your IP is an asset that may be taken into account when valuing your company.
Avoid shocks
There's also the danger that you could be exploiting someone else's IP. Whether accidental or not, using someone else's IP without permission can be costly, both in monetary terms and damage to your reputation. So, it's vitally important that when you're developing a new idea, you research thoroughly to check it is unique.
Light at the end of the tunnel
We know this can all sound daunting. That's why we're here to help.
If you'd like to speak to someone about your IP, please contact Tom Justice on 0191 211 7829 or email [email protected]