Get ready to rumble: Round 1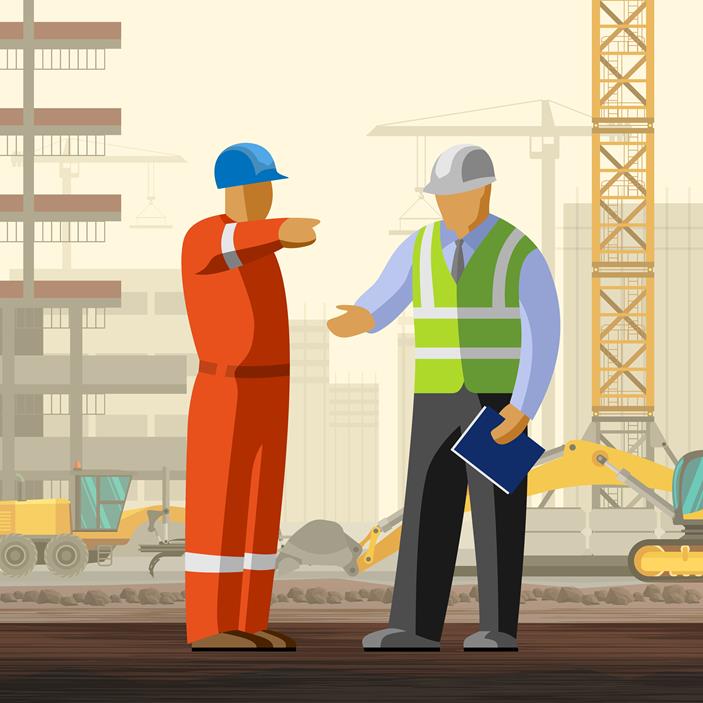 Everyone wants construction projects to go as smoothly as possible. But things don't always go to plan and that can lead to debate, fall-outs, disputes and adjudication.
Adjudication is a process designed to resolve construction industry disputes quickly - within 28 days – which can be a frantic experience if you're on the receiving end. The process can be all consuming, but it needs to be taken seriously because the adjudicator's decision is "temporarily binding", often costly and must be complied with unless it's overturned by a court or arbitration. What can you do?
Prepare
Most adjudications are foreseeable. Are you in conflict? Has correspondence become heated? Have relations broken down? An adjudication might be brewing, so be prepared.
Avoid holidays, sabbaticals or redundancies. Think about who you would want to provide witness statements and start preparing them. Start gathering documents and correspondence and take advice early. Some of this might sound extreme, but if key personnel aren't around, it will be harder to compile evidence.
Bulk up
Will you need help from lawyers, claims consultants or quantity surveyors to prepare witness statements, marshal arguments and co-ordinate your response? Work out what it will cost, set yourselves a budget and where possible, try to agree fixed or capped costs.
Our team is always happy to talk to businesses about potential disputes and we don't charge for initial consultations so there's nothing to stop you sounding out some experts in advance. You might even be able to resolve your differences before adjudication happens.
Challenge the argument
Make sure you're being treated fairly. Consider objecting to the adjudicator if you believe there's a conflict and see if you have any other objections, to prejudicial material for example.
Once adjudication papers land, consider whether any of the following may allow you to dispute the adjudicator's "jurisdiction" (i.e. ability to decide the matter):
Has the dispute crystallised? For example, if you fail to respond to a claim notification, a period of time must pass before a dispute may be inferred from your silence.

Is the dispute referred to the adjudicator the same as the dispute that has crystallised?

Is there a "construction contract", i.e. a contract for carrying out construction operations or providing labour? If the contract is not a "construction contract", is there a contractual right to adjudication?

Is the Referral Notice consistent with the Notice of Adjudication?

Have the correct parties been named?

Was the adjudicator appointed before the Notice of Adjudication? If so, he/she may not have jurisdiction.

When an adjudicator is appointed, ask him/her to explain their decision as there may be grounds for resisting payment if you lose and this will allow you to check for mistakes.
Note: Jurisdictional objections without merit are largely counter-productive. You will not be in the adjudicator's good books for what he/she may perceive is wasting time and you will gain little tactical advantage if the objection is likely to fail.
Counterpunch?
You may raise any issue as a defence to the claim, regardless of whether that issue (or defence) has been raised previously with the other side, providing it is sufficiently connected to the dispute referred to in the adjudication.
However, if the adjudication concerns your failure to serve a pay less notice, bringing a counterclaim in the adjudication won't be a valid defence for failing to serve the pay less notice.
For example, you've engaged a contractor to build a hotel and consider some of their work defective, so you don't pay but also don't issue a pay less notice.
A notice of adjudication subsequently arrives and you bring a counterclaim for the defective works. However, even if the works are defective, because you didn't send a 'pay less notice', the adjudicator decides that you must pay the contractor and bring a separate adjudication/claim for the defective works.
There are many things to consider, but you've prepared well, rolled with the punches and challenged the other side. Now it's time to respond. But that's a matter for next month! Click here to read Ready to Rumble: Round 2.
In the meantime, please call Henry Mullen on 0191 211 7999 or email [email protected] for advice or a free consultation.