Muckle LLP Excels a Great 'Deal'
Leading North East commercial law firm Muckle LLP has announced a record breaking first quarter in deal activity for 2010.
Muckle LLP's Corporate Finance and Banking teams advised on 25 transactions with an aggregate value of over £325 million in the first three months of this year, following on from a number of high profile transactions led by the firm. These included the sale of Visage Group Limited to Hong Kong-based Li & Fung for £173m (one of the largest private sales in the North East), the sale of Robson Brown Limited to Californian based Round 2, the £10.5m acquisition of BNS Telecom Group plc by Daisy Group plc and the £4 million investment in the Tanfield Food Company by a Swiss based investor.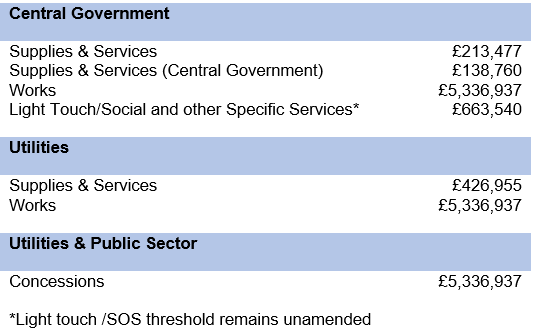 Craig Swinhoe, Corporate Finance partner at Muckle LLP, said: "I am delighted at this result as it is testament to the hard work and track record of both our corporate finance and banking teams. The teams have a wealth of expertise and it has been great to offer businesses support on a broad scope of areas". For the last two years, the Corporate Finance Team has won Corporate Law Firm of the Year at the Insider Dealmaker Awards for the North East region.
Craig added: "Whilst the market has undoubtedly been difficult in light of the wider economy, we have  remained consistently busy. There currently seems to be an increased level of deal activity in the region, but whether this continues remains to be seen. The Finance for Business North East Fund should go some way to helping to maintain this growth but it is vital that the banking industry supports this growth by making finance available to firms when it is required."
Muckle LLP worked with Tanfield Food Company on an investment of £4million from Inventages Venture Capital, one of the world's largest life sciences, nutrition and wellness focused venture capital funds. The finance will help build capacity at Tanfield Food Company's factory unit in Consett as well as funding additional marketing and supporting the development of the firm's ""Look What We Found!"" brand of foods.
Keith Gill, marketing and sales director at Tanfield Food Company, commented: "Muckle LLP has provided us with excellent legal support since our inception in 2004 and it was fantastic to work with them again on this latest investment. The transaction was quite challenging for all involved as we have quite a large shareholder base comprising individuals, employees, business angels and venture capital houses. The process management requirement was significant and Muckle did a super job."
For more information, please contact Craig Swinhoe on 0191 211 7945 or visit www.muckle-llp.com.