Hoppy days! Muckle advise Fierce Beer on national expansion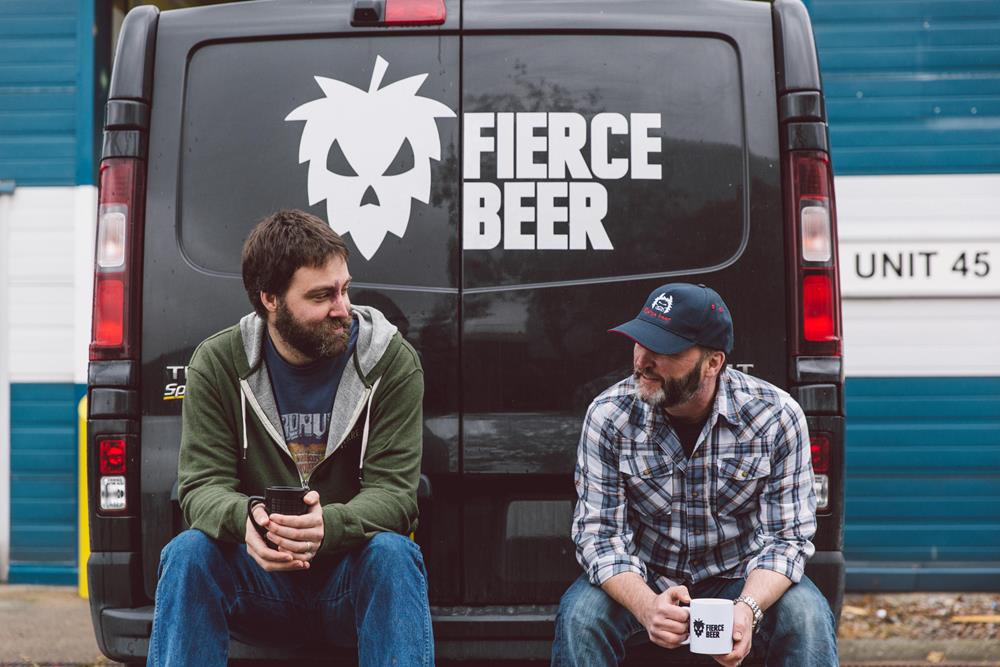 An expanding Scottish craft beer company has announced plans to open its second venue south of the border in Newcastle city centre.
The Fierce Beer Co.
has just signed a 20 + year lease on two storey premises in Manchester's trendy Northern Quarter, where it is serving up its own and small batch beers across 15 taps, beer flights and its own range of craft spirits.
crafting the Manchester deal
Our real estate team advised on the lease of the Manchester bar, adding to the company's existing Aberdeen and Edinburgh venues.
Fierce Beer is also targeting other cities South of the border, such as Leeds and York, and North East commercial law firm Muckle is supporting the company in its search for premises in Newcastle.
The company began as a homebrew business in 2015 based in the Aberdeen kitchen of its founders before opening the city's first microbrewery just 12 months later. In 2018, Fierce Beer opened its first bar in Scotland's capital city of Edinburgh.
Fierce Beer, Edinburgh
The growing company is run by 'recipe masterminds' managing director Dave Grant and operations director Dave McHardy, who admit being inspired by the rapid rise of fellow Scottish craft beer specialists BrewDog.
heading for the North East?
Dave Grant, Fierce Beer managing director, said: "We know there is a real appetite for craft beer at the moment, and Newcastle is a really vibrant, thriving city.
"Having two bars North of the border, it has always been our intention to expand our operations into England.
"While these are challenging times for the hospitality industry, the culture of craft beer is all about appreciating the diverse range of flavours on offer.
"It's about quality over quantity and we've had no issues implementing the various safety measures required for COVID-19 in any of the locations we're currently based in.
"We have already invested a lot across our three venues to ensure they are COVID-19 safe, including outdoor seating, flexi-glass screens, clear signage and all the necessary PPE for staff.
plans in the pipeline
"It's an exciting time for Fierce Beer and we've come a long way from our early days when the BrewDog team shared their advice and experience with us.
"It was such a huge help to get our craft beer business off the ground and we're very proud of the growth we've achieved, with ambitious plans for the future."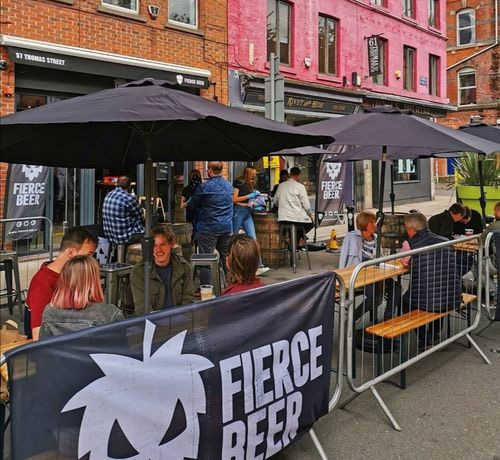 Fierce Beer, Manchester
Jonathan Combe
, partner and head of the real estate team, advised on the assignment of the 20+ year lease for the new Manchester bar and is helping to source suitable premises in Newcastle.
He said: "It is refreshing to see this craft beer company continue to show confidence in the market, passion and ambition to continue their growth strategy and we wish them every success with their future plans."
"As a law firm which actively supports business, we're delighted to help Fierce Brew with legal work surrounding the lease of its Manchester bar and hopefully we can support them in achieving their next venture as they seek premises in Newcastle."
Fierce facts
Capable of brewing 700,000 litres of beer and exporting to 15 countries worldwide, Fierce Beer also runs an online shop, selling everything from pilsners, hop bombs, fruit beers, barrel-aged stouts, sours and mixed fermentation brews.
As well as craft beers, the company brews its own gin, rum and Scottish Agave (Mexcal). Fierce Beer products are also stocked by leading retailers and supermarkets such as Tesco and Sainsbury, primarily in Scotland although the company hopes to expand into more retailers nationwide as it grows its national footprint.
For more information on how our Real Estate Team can help your business please contact Jonathan Combe on 0191 211 7925 or email [email protected]