Silence is not golden: why express terms are important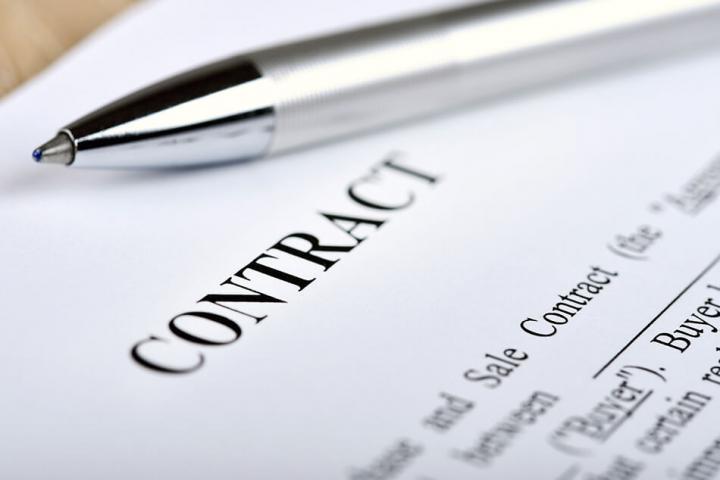 A recent case in the Supreme Court, Barton and others v Morris and another (2023), explored how an implied term could help a party in a contract where the express terms were silent as to what would happen in a particular scenario.
The court also considered whether that party could claim for unjust enrichment, a doctrine of law which sits alongside the law of contract if the other party had been left better off as a result of the particular scenario arising.
Robin Adams, partner in our commercial team, reflects on the case.
Background
The case centred around the sale of a property, Nash House, which Foxpace Limited owned.
Under an oral contact with Foxpace, Mr Barton would receive a fee of £1.2m from Foxpace if Foxpace sold the property to a buyer introduced by Mr Barton for £6.5m.
Crucially, there was no discussion about what would happen if the buyer purchased the property for less than £6.5m. As it turned out, the property was sold to the buyer for £6m.
Foxpace said no fee was due, although it did offer Mr Barton £400,000 as a goodwill gesture, which Mr Barton rejected.
Initial outcome and appeals
The High Court rejected Mr Barton's original claim for a fee.
On appeal, the Court of Appeal found that there was an implied term that Foxpace would pay a reasonable fee if the sale price was less than £6.5m.
The Court also found that if no fee was due, Foxpace would be unjustly enriched.
Foxpace appealed to the Supreme Court, which found there was no implied term for a reasonable fee and, therefore, no unjust enrichment. Mr Barton received nothing.
What influenced the final decision?
Ultimately, the end result was due to the express contract terms; the contract was silent on what would happen if the sale was for less than £6.5m.
The Court cited authority that if a contract is silent on the obligations triggered by an event, no obligations arise if that event happens.
In addition, there was also no clarity as to what any fee might have been if agreed. Referring to the tests for implying terms into a contract, the Court found that an obligation to pay a reasonable fee was not so obvious as to go without saying, nor was such an obligation necessary to give business efficacy or coherence to the agreement.
The Court also found that part of the test for unjust enrichment, that the enrichment of a party was unjust, had not been met. The parties had agreed by silence that there would be no reward for a sale at less than £6.5m. Additionally, there was no evidence that Mr Barton had made the introduction based on a sale at £6.5m.
Consequently, Foxpace had not been unjustly enriched by avoiding payment of any fee. Just because Mr Barton had lost out did not mean it was necessarily unjust: unjust enrichment is not available to put right a bad bargain.
What can we learn?
The case is a warning to parties of the importance of addressing all possible outcomes in the contract: fail to do so and the Court may reach a conclusion very different to the one a party might have been expecting.
Identifying and considering all potential outcomes at the outset and clearly setting those out in a written agreement, along with the consequences, may involve some upfront time and possibly some legal costs.
However, it can save significant time and often far greater expense later, when things do not turn out the way a party expected and the agreement offers, as it did with Mr Barton, no obvious answer and no protection.
For more information, or for contracts advice from our commercial team, contact Robin directly using [email protected] or 0191 211 7949.
Frequently Asked Questions
What is an implied contract term?
An implied term is one not expressly stated by the parties (either orally or in writing) and which is instead implied by the court, often because it is required to give proper effect to the contract.
What is an express contract term?
The opposite of implied term, an express term is one expressly stated by the parties, in writing or orally.
What is unjust enrichment?
Unjust enrichment arises where one party has been enriched or received a benefit at the expense of another party and the enrichment is unjust.