Muckle recognised for 'outstanding charity support'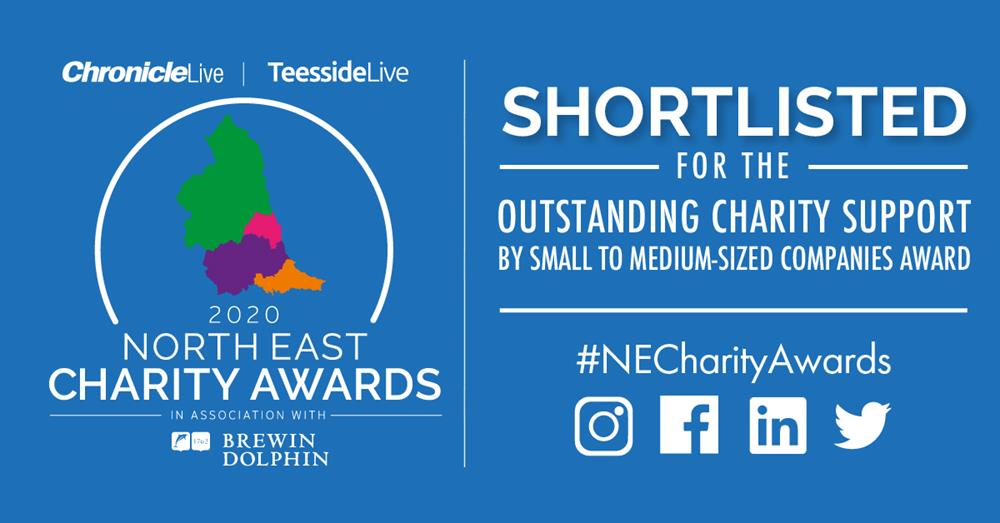 We are delighted to have been shortlisted for Outstanding Charity Support by Small to Medium-Sized Companies award category at the North East Charity Awards 2020.
We were one of just 3 firm's shortlisted in the category and the winner will be announced on 3 December. Due to the pandemic, the results will be revealed live on Twitter and Instagram as part of a digital awards ceremony.
We were nominated by the Community Foundation Tyne & Wear and Northumberland, who highlighted our CSR strategy, which concentrates on four key areas: overcoming disadvantage; young people; social mobility; and local causes our people care about.
striking the right balance
Jon Goodwin, senior philanthropy advisor at the Community Foundation, said: "Muckle strikes a perfect balance between supporting causes close to the hearts of people who work at Muckle and thinking strategically about where the company's philanthropy can make a sustained impact in the North East.
"I know the firm is keen to deepen its relationships with a number of small local charities working to improve the lives and prospects of many people in the region, and I look forward to helping them do so."
why we were shortlisted
The achievement recognises our firm's continued passion for supporting North East communities.
We have made over £500,000 of charitable grants to North East community projects since establishing our Muckle Fund at the Community Foundation, which receives 1% of our annual profits each year.
We also continue to offer free legal advice to small local charities and everyone at Muckle receives 2 days' volunteering leave per year.
#mucklecares
Hugh Welch
, senior partner and driving force behind our CSR strategy, said: "We were pleasantly surprised and delighted to have been shortlisted and we are very grateful to Jon and the Community Foundation for nominating us.
"These are immensely challenging and uncertain times, which is why we feel it is so important to remain optimistic and continue to do what we can to support the communities in which we live and work.
"Of course, raising the profile of local causes is crucial - the North East Charity Awards always do a fantastic job of shining a light on the excellent charitable work that is done throughout the region and I am very much looking forward to the digital ceremony next month."
don't miss the grand final
You can tune in to the digital ceremony via the North East Charity Awards official Twitter and Instagram accounts, to see the winners announced on Thursday 3 December.
And to learn more about some of the charitable projects Muckle has helped, check out our digital CSR Review and stream our recent podcast.