Innovative new power station planned for Teesside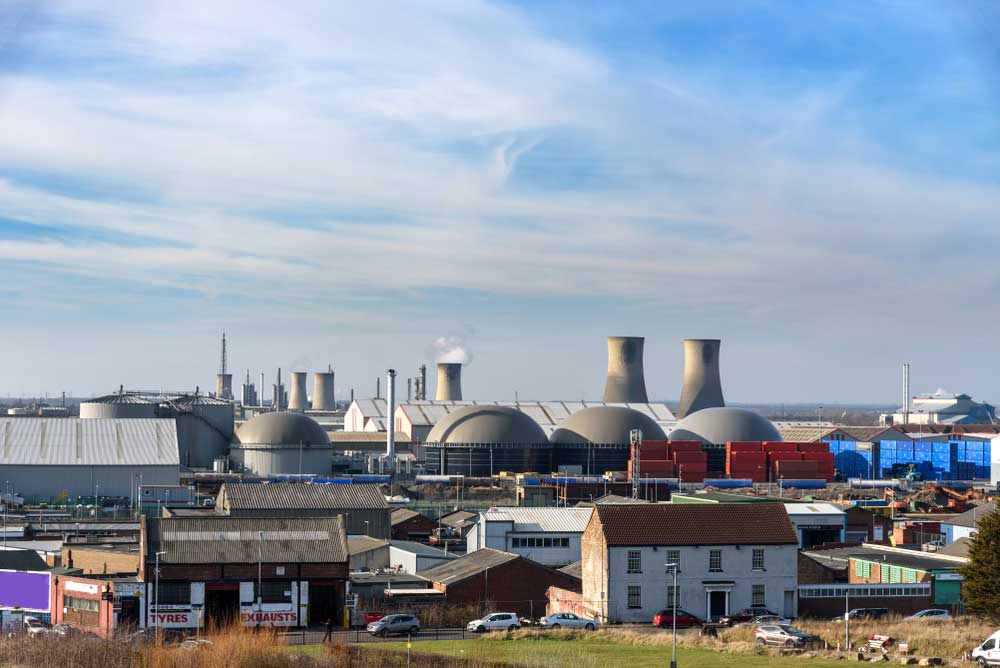 An oil and gas industry organisation, the Oil and Gas Climate Initiative (OGCI), have announced they
are working in a strategic partnership with BP, ENI, Equinor, Occidental Petroleum, Shell and Total, to develop the UK's first commercial full-chain carbon capture utilisation and storage (CCUS) project on Teesside.
Teesside chosen ahead of 50 alternatives
The project will form a key part of a CCUS cluster on Teesside, which will combine both low carbon power generation and CCUS from industrial emitters. The power plant will use high efficiency gas powered technology with carbon dioxide being separated, transported by pipeline and stored under the North Sea bed, with Teesside being chosen for the project against 50 alternative business models.
The project materialised through a collaboration between OGCI Climate Investments and its member companies together with both central and local government and local industry. It represents a major opportunity for job creation in the region.
Energy expert view
"This is a great opportunity for the Teesside area and the North East region to develop a world leading carbon capture project that could be an exemplar for the approach, capturing carbon based emissions from both the power generation sector and industry more widely." Alastair Fells MEI, Incorporated Eng, PG Dip Fuel Tech, BSc Hons
To find out how our energy law specialists can help your business, please contact Andrew Davisonon 0191 211 7950.