The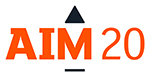 Alternative Investment Market (AIM) provides an excellent option for small to medium sized companies to raise growth capital by the sale of shares within a regulatory regime specifically designed for their needs. But how do you know if this is right for your business?
Free, expert, personal advice
We are offering a free, one-hour consultation to talk privately about how you could raise money through AIM. There are no obligations, just sound, confidential advice that will not cost you a penny.
We have delivered some of the region's biggest flotations on AIM, including Vertu Motors plc and Utilitywise plc, which won national awards for their "Best use of AIM". We also helped Quantum Pharma plc raise £106 million by floating. Why not see how we can help your business grow?
Why AIM?

We hosted the AIM20 celebration event in 2015, bringing together companies that had successfully floated on the investment market. Here is what people from some of those businesses had to say.

Overview of companies' experiences of listing on AIM

Quantum Pharma Plc – our experiences of listing on AIM

Vertu Motors plc – our experiences of listing on AIM

Zytronic plc – our experiences of listing on AIM

Kromek Group plc – our experiences of listing on AIM
And what do you need to do in the run up to, and after, a successful flotation? View or download our To float or not to float PDF and find out.
If you would like to find out how AIM could give your business a useful cash injection contact Partner, Andrew Davison, on 0191 211 7950 or [email protected] to arrange a free private consultation.