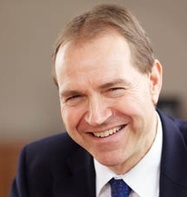 We are delighted to welcome Oliver Hyams, barrister at Devereux Chambers, who through this session ​will help you understand your obligations to Ofsted and give practical examples of how to challenge government office. ​
The programme will cover:
the legal framework for the inspection;
Ofsted's approach to publication of a report, even in the event that the report is challenged;
the manner in which a public law challenge could in theory be made;
the difficulty of getting an injunction to stop the publication; and
the difficulty of getting a report quashed on the basis that it is flawed on public law grounds.
Oliver Hyams biog
Oliver Hyams is a barrister at Devereux, specialising in employment and education law.  He has been a specialist in those areas for over 20 years.  He has appeared in many reported cases and has written textbooks on both areas (Law of Education; Employment in Schools – A Legal Guide; and Employment Aspects of Business Reorganisations).
Get your questions answered
Oliver and members of Muckle LLP's education team will then host a Question and Answer session addressing your legal queries.  To make the most of this part of the programme, please provide any questions you would like us to answer in advance.
Schedule:
8.30 a.m. Registration and breakfast
9.00 a.m. Presentation
10.30 a.m. Q&A
11.00 a.m. Finish
If you require any further information, or to submit questions for the Q&A panel, please contact Ruth Craig on ​[email protected] or call 0191 211 7930.