Overview
We are delighted to now be offering these training sessions on-line. We do hope you can join us at one of the sessions.
The role of a company director is a busy one, to say the least.  On top of all the day-to-day work there's the need to keep up with seemingly ever-changing duties and responsibilities imposed by corporate governance rules and legislation. Can you really be sure you've for everything covered?
Our online training sessions will help you make sure you're doing everything that's expected so that you don't fall foul of the law.  There's also opportunity to get your questions answered with invaluable advice from our legal team.
Why attend?
This course is delivered by Amy Wanless, a corporate governance expert from our corporate legal team.  It's designed to ensure you:
•   clearly understand the role, duties and responsibilities imposed on directors
•   manage potential risks if directors fail to meet those standards
•   reduce the chances of future financial and personal penalties
There's also the chance to get your questions answered with practical advice from a specialist restructuring partner.
This course will also help companies and their boards demonstrate that they have taken positive steps to make sure their directors have been properly trained and fully understand the role.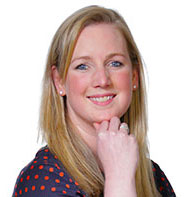 Amy Wanless
Amy has 14 years' experience as a corporate solicitor and heads up our corporate services offering.  She advises clients and businesses on their internal corporate structures and governance; ensuring the right legal documentation is in place through the growth journey of a business.  Amy also oversees the firm's company compliance/secretarial offering and provides training to boards of directors of multinational companies through to SME's on directors' duties.
Who should attend?
This course is essential for existing directors who want to understand better the full extent of their duties.  It is ideal for any directors based outside the UK, who may or may not be fully aware of their specific requirements under English law, or anyone who is considering becoming a director in the future.
In attending this course companies and directors can demonstrate that they have taken positive steps to make sure directors have been properly trained and fully understand the role.
Interested?
We're hosting a 2 hour training session which will run from 9:30 a.m. – 11:30 a.m. Please register  for one of the following sessions below.
Thursday 7 October 2021
Register here
Wednesday 10 November 2021
Register here
Thursday 9 December 2021
Register here
Price
Price per delegate is £200 (plus EventBrite fee £13.49)  plus VAT = £256.19
For further information please contact Ruth Craig on 0191 211 7930 or email [email protected].