In this breakfast seminar, ran over three locations, our partner, Rob Langley, will highlight key changes and run through public procurement – new law, new opportunities.
The Public Contracts Regulations 2015 came into force on 26 February 2015 and have completely replaced the 2006 Regulations.  They present a number of advantages and opportunities for SME's to win work from public bodies, and this seminar will examine the new law, and the new opportunities for SME's and the obligations on public bodies in terms of range of regulated activities, publicity requirements, and revised procedures.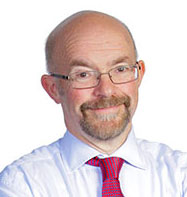 Rob Langley, Partner: Muckle LLP
Rob is a Construction and Engineering Partner with a national reputation as an experienced advisor, arbitrator and
mediator in relation to all types of construction and engineering projects, disputes, professional indemnity and insurance issues. Dual qualified as a barrister and solicitor, Rob has worked on a vast number of projects of all shapes and sizes, particularly in the fields of civil and heavy engineering, power generation and transportation.
He heads our growing Construction Team and leads seminars on construction law topics for the RICS and for clients all over the country.
Why attend?
This will be a practical, focused session with an emphasis on what you need to know as a busy construction executive or professional.
Breakfast and coffee will be available from 8.15am followed by the seminar and questions.
Register
Please register via the form below.

Please contact Jack Birks on 0191 211 7865 if you have any queries about this seminar.