This event will examine how sport, specifically the presence of the Rugby World Cup in the North East, can help organisations develop their internal leaders.
The event takes place at Newcastle's new Crowne Plaza Hotel in the Stephenson Quarter on October 7 – the same month three Rugby World Cup matches are held at the city's St James' Park.
We are running this event in association with The Journal and some the region's leading companies including, Ryder Architecture, wealth managers UBS, Newcastle City Council and Northumbria University.
Leadership lessons from sporting success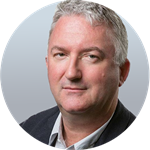 Speakers have been lined up from the worlds of sport, business and politics, with bestselling author, speaker and business consultant James Kerr flying in to share some of the leadership lessons he picked up while writing Legacy, his book about the world champion All Blacks rugby team.
Also speaking at the event will be Sir Ian McGeechan, a rugby legend who captained Scotland and represented the British Lions as a player before leading both teams as a coach.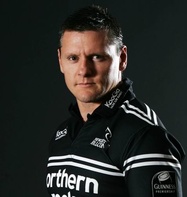 Matt Burke, whose illustrious career in rugby ended with a four year stint in the North East, will be chairing the event.
Burke, who has confirmed his appearance at a forthcoming legends game at Kingston Park on October 2 – retired from rugby completely in May 2008 and has since opened a sports business that specialises in skills sessions for children.
He has also enjoyed considerable involvement with the media, joining Network Ten's coverage of the 2013 British and Irish Lion tour to Australia, and acting as an expert commentator for Australia's coverage of the 2013 Rugby Championship.
A draw for business leaders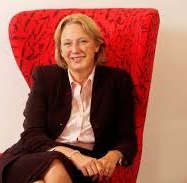 Virgin Money CEO Jayne-Anne Gadhia and Newcastle City Council leader Nick Forbes have recently been added to the list of speakers.
Jayne-Anne Gadhia, a trained accountant, led Virgin Money's bid to buy Gosforth-based Northern Rock in 2007 and has increased employment at the bank and seen it to a highly successful flotation on the Stock Market.  She was this year appointed to the Prime Minister's Business Advisory Board and also has agreed to lead a Government review into women in finance.
Nick Forbes has been the leader of Newcastle City Council since 2011, having first been elected to the authority at the age of 26.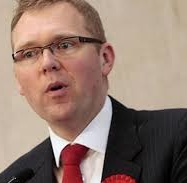 He is a member of the court of Newcastle University, vice chair of the Local Government Association's children and young people board, and combines his public roles with being chief executive of Involve North East, a charity giving a voice to communities in health and care service planning and delivery.
North East legacy
Justin Barlow our Director of Business Development said: "Hosting fixtures for The Rugby World Cup will help to place the North East on the map once more. The world's focus will be on our region for a few days in October.
"We can learn so much from leaders in sport: how unified teams are built to achieve much more than their component parts, to punch (figuratively speaking) above their weight on a national and international field.
"It provides no better an opportunity than for the business, and indeed public sector, communities to take stock and consider our collective leadership.
"There is much debate about the Northern Powerhouse and the need for the North East to show greater leadership and avoid being left behind. Those at the Legacy of Leadership conference will hear from a great line-up of speakers who can provide thoughts and inspiration for us to build a stronger legacy for us all."
Further speakers will be announced in the coming days and the event will be rounded off by a Q&A session with an expert panel.
Register today
The event takes place at the Crowne Plaza Hotel in Newcastle on October 7, starting at 9am.  Tickets for the half-day conference are priced £45.
To reserve your table/tickets contact Jennifer Lee, event manager, on 0191 201 6168 or email [email protected].