JCT Contracts - What's New For 2016?
Register now
Date Wed 30th Nov
Time 8:00am-9:45am
Venue Muckle LLP
Address Time Central, 32 Gallowgate, Newcastle upon Tyne, Tyne and Wear, NE1 4BF
Cost Free
Do you know what the changes in JCT contracts are? Find out about the latest amendments from JCT expert Adam Aston in his breakfast seminar.
Along with a coffee and a bacon sandwich, Adam will serve up tips, guidance and practical advice on how you can make the most of the recent amendments.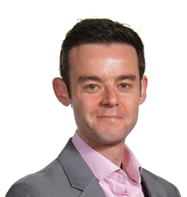 Adam Aston, Associate Solicitor
Muckle LLP
Adam regularly advises clients in the UK and abroad on a range of construction and engineering contracts. Adam has a broad knowledge of contracts such as JCT, MF/1, FIDIC and NEC3 and how they can be best used to protect the interests of funders, employers and contractors alike.
What's planned?
These seminars are presented in three locations, and will be particularly useful for employers, contractors, consultants and sub-contractors who regularly use or administer JCT contracts.
This will be a practical, focussed session with an emphasis on what you need to know as a busy construction executive or professional.
This practical guide to the key changes is not to be missed.
Breakfast and refreshments will be available from 8.00 a.m. followed by the seminar and questions.
Please use the link below to register:
Yes, I would like to attend Newcastle - Wednesday 30 November 2016
For further information please email Jack Birks or call 0191 211 7865.
Kind regards
Adam Aston, Associate Solicitor
Muckle LLP