Welcome to another Housing Matter's event at our city centre office in Newcastle. This event is tailored for Social Housing professionals.
In this session we will be looking at two topics:
Anti Social Behaviour / Part 1 Injunctions; and
the world of Leasehold Management.
We are delighted that colleagues from Places for People and Dere Street Chambers will be presenting a case study based upon a recent litigated matter.  The presentation will look at the case from both the Landlord's and the Barrister's perspective and provide practical advice about dealing with applications for Injunctions.  It will look at all aspects of the court proceedings as well as reviewing the approach of the local judiciary.
In addition Russell Hall will provide guidance on effective leasehold management discussing the statutory consultation procedures, practical advice in the absence of the same, as well as answering questions on matters arising.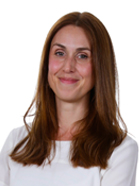 Charlotte McMurchie, Partner: Muckle LLP
Charlotte is an experienced property litigator, specialising in residential property.  She acts for private corporate landlords, lettings agents and regional and national registered providers of social housing.  She is a highly regarded public speaker, having spoken at Chartered Institute of Housing and Northern Housing Consortium events.  Her popular forum allows for discussions on developments impacting the sector strategically and at the front line.
Why attend?
The session will keep you up to date with developments in Housing law, provide an opportunity to network, share experiences and best practices and stimulate debate with your peers.
Who should attend?
Those who should attend are frontline housing professionals, their in-house solicitors, and risk and compliance officers.