Welcome to another Housing Matter's event at our city centre office in Newcastle. This event is tailored for Social Housing professionals.
In this session we will consider two issues:
the Right to Buy; and
dealing with tenant failing mental health.
Russell Hall will take us through the existing regime for Right to Buy together with that proposed and look at what the new landscape might be. Charlotte McMurchie/Julie Adams will consider the problems associated with tenant failing mental health in effective housing  management.
As ever there will be an opportunity to network.
We very much hope that you will join us.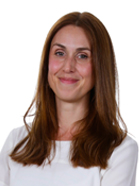 Charlotte McMurchie, Partner: Muckle LLP
Charlotte is an experienced property litigator, specialising in residential property.  She acts for private corporate landlords, lettings agents and regional and national registered providers of social housing.  She is a highly regarded public speaker, having spoken at Chartered Institute of Housing and Northern Housing Consortium events.  Her popular forum allows for discussions on developments impacting the sector strategically and at the front line.
Why attend?
The session will keep you up to date with developments in Housing law, provide an opportunity to network, share experiences and best practices and stimulate debate with your peers.
Who should attend?
Those who should attend are frontline housing professionals, their in-house solicitors, and risk and compliance officers.
Schedule:
1.30 p.m. Registration and refreshments
2.00 p.m. Presentation
3.15 p.m. Questions
3.30 p.m. Finish