Every construction or engineering project needs to be designed.
In this breakfast seminar, ​presented in three locations, our Partner, Keith Bishop, will ​look at the issue of design liability in construction and engineering projects.  Keith will take a look at some recent case law and the approach of the courts as well as some of the more commonly used standard form contracts to the issue of who carries responsibility for design. What is the standard expected and how does that affect the interfaces between different designers?
This practical guide to the key issues is not to be missed.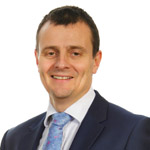 Keith Bishop, Partner: Muckle LLP
Keith is a UK wide construction specialist, in both contentious and non contentious matters, being a dual qualified solicitor in England/Wales and Scotland.  He has a detailed working knowledge of most construction and engineering standard form contracts as well as in-depth experience of litigation, arbitration and other methods of dispute resolution such as mediation.  As a result he has a detailed understanding of the construction issues facing architects, engineers, surveyors and design contractors and their professional indemnity insurance.
He heads our growing Construction Team and leads seminars on construction law topics for the RICS and for clients all over the country.
Why attend?
This will be a practical, focused session with an emphasis on what you need to know as a busy construction executive or professional.
Breakfast and coffee will be available from 8.00 a.m. followed by the seminar and questions.
Register
Please register via the form below.

Please contact Jack Birks on 0191 211 7865 if you have any queries about this seminar.