It is almost 15 years since the 'New Engineering Contract' or NEC landed on our shelves.
It is now the most commonly used engineering contract in the UK and the contract of choice in the public sector. This does not mean it should be used unthinkingly or without an awareness of the key risks.
In this breakfast seminar, presented in three locations, Keith Bishop and Adam Aston will examine some of the key risks and pitfalls arising under NEC contracts. This session will be particularly useful for employers, contractors and sub-contractors who are unfamiliar with NEC and those looking to develop an understanding of NEC's (sometimes surprising) approach.
This practical guide to the key issues is not to be missed.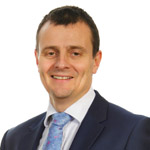 Keith Bishop, Partner: Muckle LLP
Keith is a UK wide construction specialist, in both contentious and non contentious matters, being a dual qualified solicitor in England/Wales and Scotland.  He has a detailed working knowledge of most construction and engineering standard form contracts as well as in-depth experience of litigation, arbitration and other methods of dispute resolution such as mediation.  As a result he has a detailed understanding of the construction issues facing architects, engineers, surveyors and design contractors and their professional indemnity insurance.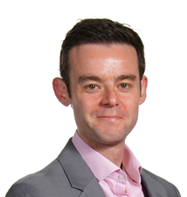 Adam Aston, Associate: Muckle LLP
Adam has experience in detailed contractual analysis, commercial negotiation, litigation and adjudication, from the initial pre-action stage right the way through to enforcement. All of which has given him a broad knowledge of court procedure and an in-depth understanding of the adjudication process, which has become vital to enforcing payment entitlements in the construction industry.
Why attend?
This will be a practical, focussed session with an emphasis on what you need to know as a busy construction executive or professional.
Breakfast and coffee will be available from 8.00am followed by the seminar and questions.
Please use the form below to register.
For further information please email Jack Birks or call 0191 211 7865.