Welcome to the Muckle LLP Employment Teams Christmas 2019 newsletter.
With so much uncertainty abound, we thought we might need a Christmas miracle to find our focus for this year's musings on the future of employment law and the world of work!
After much consideration, this year we're taking our inspiration from the youth of the world, because – as Greta Thunberg says – 'no one is too small to make a difference'. As usual, we've distilled our combined views on the key issues for employers to consider as we look forward (hopefully) to a more environmentally aware future.
We hope you find this year's Employment Team Christmas newsletter thought provoking and on behalf of everyone at Muckle LLP, we wish you a very Merry Christmas and a prosperous New Year.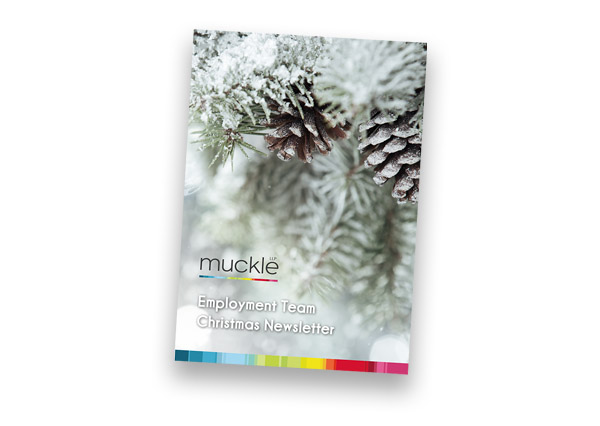 If you have any queries about the matters discussed, please contact your dedicated team:
County FAs
Call 08448 240 432 or [email protected]
Chartered Standard Clubs
Call 0191 211 7799 or email [email protected]